It was all going so well! Some bloke recommended an FMG long and iron ore miners took off this morning, up 2% plus, ignoring the dire price action in the commodity. After all, it's only what they sell, it's not the actually the company!
Alas, then came the China PMI and it all went horribly wrong!
The seniors all turned south: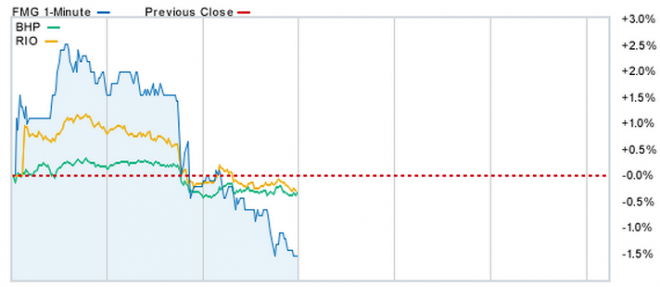 As did the juniors: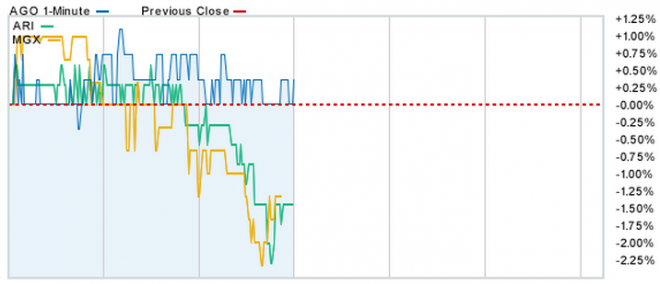 Of course, AGO doesn't fall these days because some dill is going to buy its broken business model, apparently (certainly the Chinese might but what's the rush?).
The culprit was Chinese markets where the PMI shoved Dalian iron ore futures down another one percent (currently down 4 points) and rebar futures lost half a percent as well.
Some point soon markets will catch the "more stimulus" bug and levitation will resume!
Longer term, a hard landing looms.