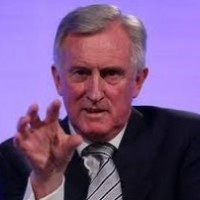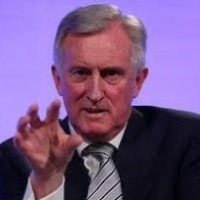 Former federal Liberal Party Leader, John Hewson, has written a well-argued piece in The Drum calling for an independent Tax Commission to evaluate and drive tax reform:
Australia needs to achieve genuine and sustainable tax and transfer reform. But how can that happen in what has become an extremely short-term-focused, adversarial policy and political environment?

…both sides of politics seem to have severely constrained their options and capacity to respond already. Both are opposed to any change to the GST, housing or superannuation (the big concession areas) and both are committed to reducing personal and company taxation, even in the face of increasing demands for public services…

A sizeable "tax mix" switch probably will be fundamental, with a move away from corporate taxes to (say) a business spending tax and an increased GST that is extended across all expenditure, as well as expanded land taxes, funding a reform of personal taxation and the abolition of a host of the most inefficient taxes, to mention only the likely key elements.

Other improvements include a big step forward in terms of simplification, a dramatic improvement in efficiency, a sizeable adjustment to inequality and a new tax and transfer system that clearly recognises the magnitude and significance of the policy challenges ahead of us…

what is really needed is for someone to "own" and "drive" the reform process, to set the agenda, to control the development and explanation or selling of the detail, to challenge others to fall in behind, in support, and to manage the delivery.

…it would make… sense to consider the establishment of an independent, permanent, Tax Commission, an institution designed to be "beyond politics"…

At one level, it simply could be empowered to provide fiercely independent advice to governments as to the key elements of a reform package… At the extreme, it could be truly independent of governments, with powers, in consultation with governments but only subject to broad parliamentary oversight, to analyse, develop, educate and deliver the reform package(s) it believes necessary over the next several decades – a Reserve Bank-type role…
Hewson is spot on. As I keep arguing, Australia's tax structure is inefficient, inequitable and unsustainable. Too much of the tax burden is levied on productive activity – wages, salaries and profits – and too little on more efficient sources such as land, minerals and consumption. Too much tax revenue is also lost on Australia's world-beating tax concessions, which also overwhelmingly benefit older and wealthier Australians, who have effectively been cast outside of the tax net.
Under Australia's current political set-up, there is minimal chance that the required reform will be undertaken, due to short-term political motivations always trumping the greater good. Accordingly, Hewson's suggestion of an independent Tax Commission makes a lot of sense.
Unfortunately, I can't see how the current crop of politicians will back the idea, which is a shame.