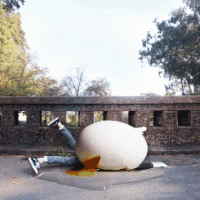 The Abbott Government appears to be coming apart at the seams. Wit the Budget in tatters, infighting about Tony Abbott's paid parental leave (PPL) scheme took hold, and now the Government's flawed data retention plan – which will require telecommunications companies to store detailed information about the calls and internet use of its customers for two years – is causing considerable further angst in the party room.
Most livid is communications minister Malcolm Turnbull, who is reportedly "angry and frustrated" and had "forcefully warned Tony Abbott and his cabinet colleagues yesterday that they risked being embarrassed over the new terror provisions ­because they had taken a decision without full knowledge of the repercussions for internet service providers and the public".
Turnbull, of course, was a harsh critic of the former Labor Government's data retention plan, whereby he recorded "very grave misgivings about the proposal" as shadow communications minister in 2012:
"It seems to be heading in precisely the wrong direction. Surely as we reflect on the consequences of the digital shift from a default of forgetting to one of perpetual memory we should be seeking to restore as far as possible the individual's right not simply to their privacy but to having the right to delete that which they have created in the same way as can be done in the analogue world"…

"While the purported intent is that only metadata – data about data – will be available to law enforcement, security and intelligence agencies, there is no explanation of how metadata will be distinguished from data (the two are often commingled, as in the 'subject' line of emails), why both would not be readily available once a message has been handed over and decrypted, and indeed how readily in an IP world it is possible to keep a record of the time, date, size, sender, receiver and possibly subject of an email without also retaining the contents."

Neither, said Turnbull, had there been any explanation given by the policy's backers (principally the Attorney-General's Department and law enforcement agencies) as to what costs and benefits have been estimated for what the Liberal MP said was a "sweeping and intrusive new power", or how such costs and benefits were arrived at, what (if any) cost was ascribed to "its chilling effect on free speech", and whether any gains in national security or law enforcement outcomes would be monitored and verified, should the proposal be enacted…

"Leaving aside the central issue of the right to privacy, there are formidable practical objections. The carriers, including Telstra, have argued that the cost of complying with a new data retention regime would be very considerable with the consequence of higher charges for their customers".
The Parliamentary Secretary to the Treasurer, Steve Ciobo, has also spoken out against data retention stating that it was "not the right approach to have mass surveillance of the Australian population". In 2012, Ciobo also strongly criticised Labor's plans for mandatory data retention as "akin to tactics that we would have seen utilised by the Gestapo".
Meanwhile, a think tank closely aligned to the Liberal Party – the Institute for Public Affairs (IPA) – has called on Coalition members to stand up for their values, warning that mandatory data retention would represent an "incredible invasion of privacy" and add significant costs to internet service providers:
"There are definitely people within the Coalition that have pretty serious reservations about it," said Simon Breheny, director of the thinktank's legal rights project.

"There's a misconception that metadata is not something that we need to protect, that having internet service providers collect this kind of data isn't going to mean a real invasion of privacy that we should be concerned with, when in fact the collection of metadata is just as bad as the collection of the content of communications.

"A very significant picture can be put together just by examining metadata over the course of two years."
The IPA is also fighting the Abbott Government on another front, raising $45,000 to fund an attack ad on Prime Minister Tony Abbott:
IPA Director John Roskam on Wednesday warned the government not to "underestimate the white-hot anger" of Liberals dismayed by the Prime Minister's decision to back down from repealing section 18C of the Racial Discrimination Act.

Now it appears that anger has been converted into cash with the appeal topping $45,000 as of this morning, according to Mr Roskam…

He said dozens of Liberal party members had threatened to quit because of the broken promise.
The Abbott Government seems to be fighting battles everywhere: internally, amongst key supporters, and in parliament.
The only way to stop the rot is to craft a consistent message and, more importantly, take the necessary care in formulating policy, including consulting with key stakeholders and ensuring proposals are based primarily on evidence rather than ideology. Only then can they rightfully claim that "the adults are back in charge".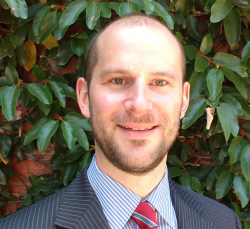 Latest posts by Leith van Onselen
(see all)