From the AFR this morning:
The federal government is moving towards abolishing the Renewable Energy Target rather than scaling it back in a move that will cost almost $11 billion in proposed investment and which is at odds with the views of its own Environment Minister.

The Australian Financial Review understands Prime Minister Tony Abbott has asked businessman Dick Warburton, whom he handpicked after the election to review the RET, to do more work on the option of terminating the target altogether. This was after Mr Warburton's review leant towards scaling back the RET.

Sources said Environment Minister Greg Hunt, who advocated scaling back the RET as a compromise, has been sidelined from the process and is understood to be unhappy. They said Mr Abbott, Treasurer Joe Hockey and Finance Minister Mathias Cormann are pushing the issue now.

A government source said when the government announced its decision, possibly before the end of this month, it was now "more likely'' the RET will be abolished under a so-called "closed to new entrants scenario'' in which existing contracts only would be honoured.
A few points:
The RET is not perfect policy. It would have been more efficient to have kept the carbon price and scrapped the RET and then let markets sort out winner and losers.
Having said that, with no carbon price and Direct Action under siege, the RET is all there is, so scrapping it at this point is removing Australia's only remaining substantial carbon abatement policy, with all of the negative flow-on effects that that will have to the local and global emissions mitigation effort, as well as exposing Australia to big future risks of punitive international counter-policy.
Ignoring one's own stacked inquiry into the RET because it's too easy on it is indicative of a pre-determined view of climate change in the Government. They do not believe in it, period. That removal of the RET will jeopardise around 1% worth of GDP in committed capital investment as we head off the capex cliff tells you how irrational this belief is.
This is real sovereign risk in action. Not the kind of faux sovereign risk often leveled at the mining tax – which was investment neutral – or by Andrew Robb today when discussing the Budget wrestle with the senate. If forthcoming, this will be an arbitrary decision, in opposition to the research of the Government's own inquiry, with no lead time and no policy taken to an election.
Whether this damage to investment is offset by cheaper power prices for households  depends upon how you model the outcome. The RET Inquiry modelling by ACIL found that it raise prices. A more recent Deloitte study commissioned by manufacturing interests concluded the opposite. From the Melbourne Energy Institute recently:
Deloitte says that scrapping the RET completely would save between A$47 and A$65 dollars per year per household. But ACIL Allen says the target will cut power bills from 2021 onwards, by up to A$91 per year by 2030.

While the A$156 gap between these two forecasts may not amount to much by 2030, they clearly can't both be right.
More research from the Climate Institute is out today supporting the case for lower prices in retaining the RET (read more about competing modelling here).
Regardless, such tiny differences are irrelevant given what is at stake, and become even more perverse when one considers the real reason for three-quarters of power price increases in recent years: over-investment in power distribution networks, which has nothing at all to do with climate change.
This is a war on climate change insurance, built upon a denial of science and probability and hung upon a unique form of institutional narcissism.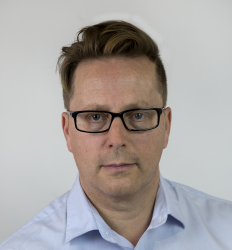 Latest posts by Houses and Holes
(see all)