A bad day for Ebola. Possible cases are being tested in the US, Myanmar and Vietnam. At ground zero, the Democratic Republic of Congo is suffering from something looking rather suspicious:
Democratic Republic of Congo has sent its health minister and a team of experts to the remote northern Equateur province after several people died there from a disease with Ebola-like symptoms, a local official and a professor said on Wednesday.
It was not immediately clear if there was any connection with Ebola.

…An Equateur resident who asked not to be named said that around ten people had died, including four health care workers, after suffering from fever, diarrhoea and bleeding from the ears and nostrils – all symptoms of the deadly Ebola virus.
Meanwhile Liberia is turning martial in the enforcement of the cordon sanitaire and violence ensued:
Liberia's president declared a curfew and ordered security forces to quarantine a slum home to at least 50,000 people late Tuesday as the West African country battled to stop the spread of Ebola in the capital.

…Liberian President Ellen Johnson Sirleaf late Tuesday said a curfew is going into place from 9 p.m. to 6 a.m. Security forces also will be ensuring no one goes in or out of West Point, a slum in the capital where angry residents attacked an Ebola observation center over the weekend.
Tourism is beginning a very predictable collapse across the continent:
The outbreak of the Ebola virus in West Africa is hitting many African economies where they are most vulnerable—the tourism industry—as travelers reconsider trips to places as far away as Kenya and South Africa.
Meanwhile, cases are rising faster: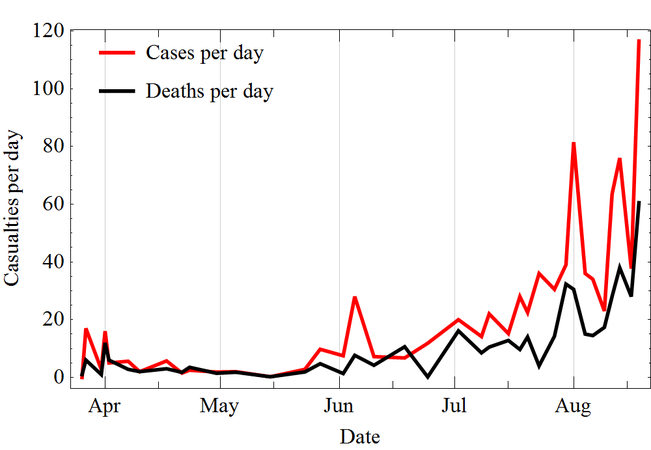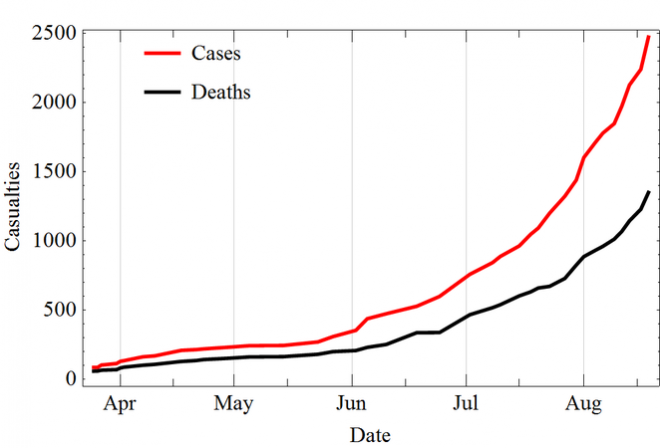 It's becoming clear that the only solution here is science. Better get on with it!