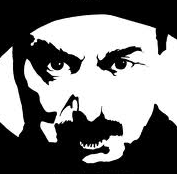 I wasn't going to touch this this morning given it was only a distant act of irresponsible journalism. But it's suddenly evolved into an outright assault on local liberalsim.  
This morning the Daily Tele ran an egregious cover of the beheading of journalist James Foley by ISIS in Iraq. This stuff is not new. It's happened before. So, what does giving us all good dose of beheading achieve. Well…this:
Horrific acts of terrorism such as the "truly sickening and utterly evil" beheading of journalist James Foley could happen in Western countries including Australia, Prime Minister Tony Abbott has said.

Speaking in Melbourne on Thursday morning, Mr Abbott said the revelation that Mr Foley's killer appeared to be British was a reminder that such atrocities were not distant events.

"As for the apparent truth that the murderer was a British citizen, it just goes to show that while these events are taking place far from our shores, they can have ramifications right around the world," he said.

"It just goes to show that this is not just something that happens elsewhere, it could happen in countries like Australia if we relax our vigilance against terrorism and potential terrorism here on our shores.

"It does strengthen our resolve to do what we need to, to keep our community safe and strong."
And this:
Politicians are preparing to scrap decades worth of laws that protect citizens from wholesale spying and guarantee the right to a fair trial—and they haven't even read the legislation they want passed.

A public hearing was held yesterday (Monday, August 18th) in a squirrely back room of Parliament on the raft of legislation being hurried through as part of the National Security Amendment Bill (No.1) 2014.

ASIO is pushing for the new laws which are being sold to the public as necessary to guard against terror. Prime Minister Tony Abbott, Attorney General George Brandis and ASIO director general David Irvine have been keen to link the laws to the threat of Australian jihadis fighting overseas.

However the Bill does not mention Islamists or jihadis at all—instead they contain a mountain of radical changes which include:

Forcing courts to accept illegally obtained information

Giving immunity from prosecution to ASIO, its affiliates and anybody involved with a special intelligence operation when they break the law, including if they only "believed" their actions to be part of the operation

Wiping away existing protections such as the need for ASIO to get a warrant to put a tracking device on someone.

Allowing wholesale tampering with information and hacking of computer networks

Increasing the jail terms from 2 to 10 years for leaking information plus removing the Attorney-General's discretion on when to prosecute
Tony and Rupert, give us all bloody break.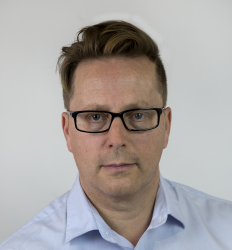 Latest posts by Houses and Holes
(see all)