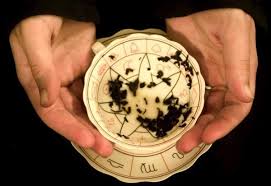 Global click-bait media is today a flutter about Rupert Murdoch's incredibly big play on Time Warner summarised here by Chanticleer:
His $US80 billion bear hug takeover proposal for Time Warner is a sure sign that all of the impediments to mega deals caused by the global financial crisis are dead and buried.

The last time Murdoch was making headlines with a takeover offer was his emotional $US5.7 billion bid for Dow Jones & Co. About half the value of that deal was written off within 18 months.

The stars are aligned for a deal 13 times the size of the Dow Jones offer. Debt capital markets are offering the cheapest lending rates since 2007. Equity is about twice the cost of debt but big institutional shareholders have shown enthusiasm for supporting deals that promise growth.
One thing it certainly does not signify is the end of the GFC. On the contrary, it clearly illustrates that another round of under-priced risk is building to a crescendo.
The bearish blogosphere would have you think that that climax is near, excitedly pointing at the following chart: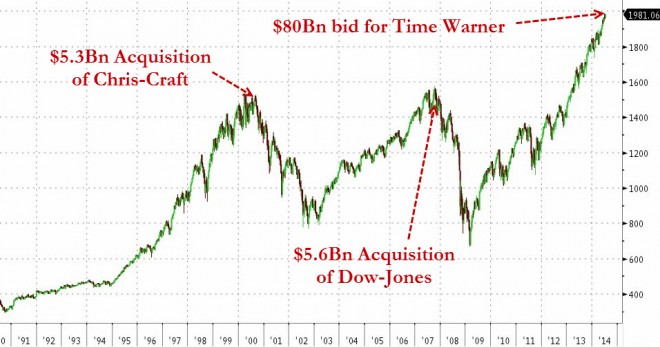 Fair enough, I guess, but why isn't the $7 billion Hughes Electronics purchase from GM in 2003 on the chart? Couldn't be because it was at the bottom of the cycle could it?
In fact, FTAlphaville provides a nice table with the history of Murdoch deal making which shows there really isn't much of a pattern at all: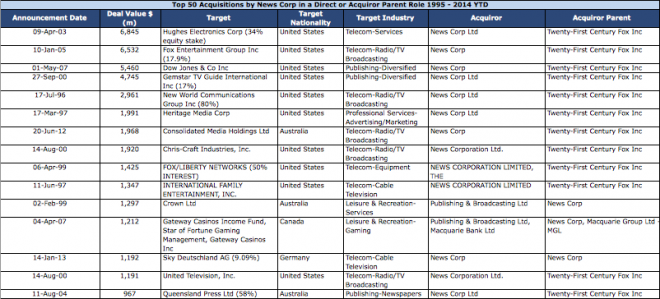 Could the Time Warner acquisition signal the top of the market? Sure. Could it signal we're entering the blow off phase of the cycle? Sure, that'd be my guess. Could it signal that the cycle has years to run? Sure. Could it signal that Rupert wears lucky red undies when making these bids? Sure it could.