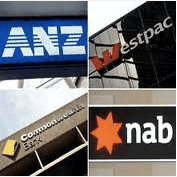 The AFR's Chris Joye has published a detailed article today explaining the skinny regulatory capital buffers held by Australia's big banks and why they are so low. Joye also estimates that the five internal ratings-based banks – the Big Four and Macquarie – could face a near doubling of their capital requirements in the event that the Murray Financial System Inquiry lifts their mortgage risk-weights in line with the smaller banks, building societies and credit unions:
…the four major banks have average home loan risk weightings of just 18.5 per cent. Macquarie is a bit higher at 24.4 per cent. In contrast, Suncorp, Bendigo and Bank of Queensland have average risk weightings of 41.1 per cent.

This means that across the major banks' $1.5 trillion of home loans, they leverage, on average, their core equity capital 65 times (or hold only 1.6¢ of capital for every dollar of loans). This is more than double the 30 times leverage used by the regionals…

The inquiry could recommend permitting smaller banks to cut their risk weightings and increase leverage, which would bring returns closer to the majors. A more sensible outcome would be to raise the minimum risk weighting for "advanced" banks to, say, 30 per cent or 35 per cent, which is still well below regional levels and the pre-2004 standard of 50 per cent.

Our analysis indicates that adopting a minimum 30 per cent (35 per cent) risk weighting on residential mortgages would require the majors to raise $15.1 billion ($21.5 billion) of extra equity capital, lower average leverage to 39 times (33 times), and reduce average returns on equity to 25 per cent (22 per cent).
While this would be a great result, facilitating improved safety and restoring competitive neutrality to mortgage lending, I remain skeptical that Murray will recommend measures that would significantly interrupt the banking cartel's ability to generate over-sized profits.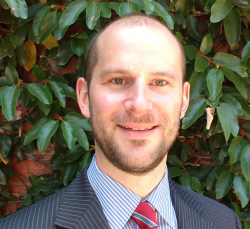 Latest posts by Unconventional Economist
(see all)