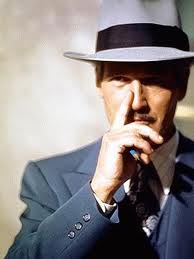 The conflicted Murray Inquiry has delivered its preliminary report and it asks some useful questions but misses the really big ones and is already framing the answers in a deeply and disturbingly biased fashion. Below I've excerpted the three sections that cover the financial system with commentary.
Competition and contestability

Competition is the cornerstone of a well-functioning financial system, driving efficient outcomes for price, quality and innovation.

Most sectors of the Australian financial system are concentrated, with that concentration generally increasing since the Wallis Inquiry. Banking, payments, financial market infrastructure (FMI) and personal general insurance have a relatively high degree of market concentration. However, competition can be strong between players in a concentrated market. Indeed, market concentration can be a by-product of competition, if more efficient firms grow at the expense of their less efficient competitors.

Observation

The banking sector is competitive, albeit concentrated. The application of capital requirements is not competitively neutral. Banks that use internal ratings-based (IRB) risk weights have lower risk weights for mortgage lending than smaller authorised deposit-taking institutions (ADIs) that use standardised risk weights, giving the IRB banks a cost advantage.

On balance, the Inquiry considers that the banking sector is competitive. The net interest margins of the major banks are around historic lows, and their average return on equity is comparable to those achieved by other large Australian companies. However, although the banking sector as whole appears competitive, the level of competition may vary across individual banking markets.

Risk weights affect the extent to which a bank must fund its assets using regulatory capital rather than potentially cheaper deposits and wholesale debt. The IRB banks have lower risk weights for mortgage lending than standardised ADIs, although the advantage is less clear in relation to other asset classes. This provides the IRB banks with a cost advantage for mortgage lending. However, the extent of the disadvantage would vary between ADIs, depending on the riskiness of their assets, as well as over time.

Large banks derive funding advantages from their size and sophisticated risk management systems. However, some submissions argue that large banks also benefit from a funding advantage because they are perceived as being too-big-to-fail. The Inquiry considers the best way to deal with any potential competitive advantage arising from these perceptions is to directly address the systemic risks posed by large banks.

During the GFC, the residential mortgage-backed securities (RMBS) market became dislocated and the cost of RMBS funding increased. Since then, the market has started to recover, although not back to pre-GFC levels. There is little evidence that the current state of the RMBS market and the associated deterioration in the competitive position of smaller ADIs and non-bank lenders relate to an ongoing market failure.

The Inquiry would value views on the costs, benefits and trade-offs of the following policy options or other alternatives:

No change to current arrangements.
Assist ADIs that are not accredited to use IRB models in attaining IRB accreditation, increase minimum IRB risk weights, introduce a tiered system of standardised risk weights, lower standardised risk weights for mortgages or allow smaller ADIs to adopt IRB modelling for mortgages only.
Provide direct Government support to the RMBS market, or allow RMBS to be treated as a high-quality liquid asset for the purpose of the liquidity coverage ratio.

Observation

Regulation of credit card and debit card payment schemes is required for competition to lead to more efficient outcomes. However, differences in the structure of payment systems have resulted in systems that perform similar functions being regulated differently, which may not be competitively neutral.

The Inquiry considers that interchange fee caps have improved the functioning of four-party payment schemes. They have reduced merchant service fees. Although difficult to measure, the caps have also most likely reduced cross-subsidisation from customers who use low-cost payment mechanisms, such as cash, to those who use high-cost payment schemes.

However, payment systems of similar economic substance should be regulated consistently. Arguably four-party interchange fees, companion card service fees and incentive payments under all schemes are equivalent in economic substance.

The Inquiry would value views on the costs, benefits and trade-offs of the following policy options or other alternatives:

No change to current arrangements.
Lower interchange fee caps, ban interchange fees, expand interchange fee caps to include payments of similar economic substance, or remove interchange fee caps.
Cap merchant service fees or cap differences in interchange service fees between small and large merchants.
Require acquirers to enable merchants to choose which scheme to route transactions through, and provide merchants and customers with real time pricing information regarding interchange fees and merchant service fees.
Allow schemes to reintroduce 'no surcharge' rules, broaden the ban on 'no surcharge' rules, or enforce reasonable cost recovery in customer surcharging.

The Competition chapter also seeks information on the following topics:

Competition in small- and medium-sized enterprise (SME) and personal lending
Vertical integration in the banking sector
The discussion here about internal risk models (IRB) is good to the extent that it identifies the innate advantages of the bigger banks. Also good is the acknowledgement that this is leading to distorted perceptions of capital levels, which are not as glowing as the bank's make out in their international comparisons. The suggestion that IRB risk weights should be raised is spot on.
But where is the discussion about how internal risk-weightings are distorting capital allocation?  The rise of mortgage lending at the expense of business lending is driven in part by the risk weightings of capital.
As well, the last thing we need is more banks using IRB models that reduce their capital allocation. We need less. Neither do we need the RMBS market to have permanent government support to artificially boost "competition". This is rather a suggestion to expand public support from banks to non-banks so that the entire sector can suck at public teat. Either RMBS can survive on its own or it can't and should die.
Finally, allowing banks to hold RMBS as liquid assets is what the US did before its complete meltdown. When toxic RMBS froze so did the banks balance sheets, ensuring contagion.
In short, this is decent discussion but most of the proposed solutions expand banking opacity, mortgages and public support. But wait, it gets worse.
Funding Australia's economic activity

The efficiency with which Australia's financial system allocates funding and risk in the economy affects Australia's economic growth and long-term living standards. Although it is difficult to assess allocative efficiency, it is likely that distortions are hampering the operation of price mechanisms that would otherwise promote an efficient allocation of funding and risk. The Inquiry has identified three main sources of distortions: taxation, regulation and market imperfections.

Observation

Ongoing access to foreign funding has enabled Australia to sustain higher growth than otherwise would have been the case. The risks associated with Australia's use of foreign funding can be mitigated by having a prudent supervisory and regulatory regime and sound public sector finances.

Australia has been a net importer of foreign funds for much of its history and has therefore recorded persistent current account deficits. Used productively, additional investment increases the economy's growth potential.

Observation

There are structural impediments for small- and medium-sized enterprises to access finance. These impediments include information asymmetries, regulation and taxation.

Financing constraints can limit a firm's development and ability to transform ideas into technical advances. This can affect broader job creation, productivity and economic growth.

Information asymmetries are the most significant structural factor contributing to the higher cost and lower availability of credit for SMEs. Lenders typically will have limited knowledge about a new borrower's financial position, the financial performance of the business and the financial behaviour of the business owner.

The Inquiry would value views on the costs, benefits and trade-offs of the following policy options or other alternatives:

No change to current arrangements.
Facilitate development of a small- and medium-sized enterprise finance database to reduce information asymmetries between lenders and borrowers.

Observation

Australia has an established domestic bond market, although a range of regulatory and tax factors have limited its development.

Traditionally, private non-financial corporations have made relatively little use of the domestic bond market. A more developed and accessible corporate bond market would provide corporates with more funding options and allow investors to better diversify their portfolios.

Corporate issuers face impediments in making public offers of listed corporate bonds, particularly to retail investors. Reducing such impediments would likely increase investor demand for domestic corporate bonds.

The Inquiry would value views on the costs, benefits and trade-offs of the following policy options or other alternatives:

No change to current arrangements.
Allow listed issuers (already subject to continuous disclosure requirements) to issue 'vanilla' bonds directly to retail investors without the need for a prospectus.
Review the size and scale of corporate 'vanilla' bond offerings that can be made without a prospectus where the offering is limited to 20 people in 12 months up to a value of $2 million, or for offers of up to $10 million with an offer information statement.

The Inquiry has identified a number of tax issues that affect the allocation of funding and risk in the economy.

Certain tax and regulatory settings distort households' saving decisions towards housing, for both owner-occupiers and investors. Tax incentives also encourage investors to use more leverage than otherwise might be the case.

Since the Wallis Inquiry, the increase in housing debt and banks' more concentrated exposure to mortgages mean that housing has become a significant source of systemic risk.

A number of other taxes may materially affect the demand for, and supply of, funding for particular sectors and the broader allocation of funding and risk. Details of tax issues raised in the report are in Appendix 2 (Tax Summary).

The Funding chapter also seeks information on the following topics:

Australia's insolvency regime
Infrastructure financing
Impact investment and social impact bonds
The banking system
Superannuation
Equity financing
Crikey, where do I start. The second half of why businesses can't get loans (the other half being the risk weights mentioned above) is the tax distortions, like negative gearing. Yet they are buried in some appendix while the "information asymmetry" angle, hilariously irrelevant by comparison, is headlining discussion.
Worse, where are the questions about the usefulness of foreign borrowing tipped into housing?
Worst, why is it assumed that "The risks associated with Australia's use of foreign funding can be mitigated by having a prudent supervisory and regulatory regime and sound public sector finances."? This is the core question that the inquiry should be addressing. Why were bank's liabilities guaranteed in the GFC if regulators were so effective?
Instead it's assumed that an already failed regulatory regime that needed bailing out in the GFC via public guarantees should trot forward under the apron of a public surplus, code for a permanent state of implicit guarantee for offshore bank borrowing.
Where is the discussion of moral hazard and the tax-payer? Where is the discussion about either bringing the guarantees into the light and charging for liability protection or looking at ways of explicitly weaning the banks off the guarantees for good via other measures like increasing deposit dependence or local superannuation funding? For that matter, where is the discussion of deposit insurance?
This is a whitewash of the raison detre of the inquiry. And so we come to the GFC itself.
Post-GFC regulatory response

The GFC tested both the resilience of the Australian financial system generally and the performance of its regulators. We can learn many lessons from the GFC. This has been reflected in the substantial volume of regulatory change over recent years in Australia and internationally.

The Inquiry considers this an opportune time to revisit Australia's approach to stability and the prudential framework, consumer and conduct regulation, and our regulatory architecture. In light of the GFC experience, the Inquiry will consider the need for any change.

Stability and the prudential framework

Australia's approach to financial stability proved resilient during the GFC. No prudentially regulated institution experienced a disorderly failure, and there was only a minor interruption to economic growth.1 However, there are many lessons on which to reflect.

Observation

During the GFC, significant government actions in a number of countries, including Australia, entrenched perceptions that some institutions are too-big-to-fail. These perceptions can be reduced in Australia by making it more credible to resolve these institutions without Government support.

Financial institutions that were of such size, market importance or interconnectedness that their failure would cause significant financial or economy disruption were at the heart of the GFC. Unprecedented government support was extended to these institutions globally, which — although necessary to avoid worsening the crisis — perversely entrenched views that such institutions are too-big-to-fail and therefore receive an implicit government guarantee. Reversing these perceptions and their associated moral hazard has been a focus of the international regulatory agenda.

The Australian Government can adopt a number of measures to reduce these perceptions. It can take steps to make it more likely or more credible to achieve orderly failure without Government support and to lower the probability of failure in the first place. Some of these steps would be relatively low-cost and straight forward to implement, while others would involve substantial changes to the Australian financial system. Many of these measures could also have an effect on competition.

The Inquiry would value views on the costs, benefits and trade-offs of the following policy options or other alternatives:

No change to current arrangements.
Increase the ability to impose losses on creditors of a financial institution in the event of its failure.
Strengthen regulators' resolution powers for financial institutions, and invest more in pre-planning and pre-positioning for financial failure.
Further increase capital requirements on the financial institutions considered to be systemically important domestically.
Ring-fence critical bank functions, such as retail activities.

Observation

A number of jurisdictions have implemented new macroprudential toolkits to assist with managing systemic risks. The effectiveness of these for a country like Australia is not yet well established, and there are significant practical difficulties in using such tools.

Systemic risks have the potential to cause financial system–wide disruption and inflict severe damage on the economy, as demonstrated by the GFC. The ability to identify and manage systemic risks is critical to long-term financial stability and economic growth. In general, Australia has a robust framework for monitoring and responding to systemic risks, although risks arising outside the prudential perimeter may be more difficult to manage.

A number of international jurisdictions have introduced quantitative 'macroprudential' tools for managing systemic risk. Empirical evidence and academic research is still limited on the effectiveness of these tools. Nevertheless, the Inquiry sees merit in investigating whether some additional tools for addressing systemic risk would be helpful, but it is cautious about Australia adopting tools that are yet to be proven.

The Inquiry would value views on the costs, benefits and trade-offs of the following policy options or other alternatives:

No change to current arrangements.
Establish a mechanism, such as designation by the relevant Minister on advice from the Reserve Bank of Australia (RBA) or the Council of Financial Regulators (CFR), to adjust the prudential perimeter to apply heightened regulatory and supervisory intensity to institutions or activities that pose systemic risks.
Introduce specific macroprudential policy tools.

Observation

Australia has implemented some aspects of global prudential frameworks earlier than a number of jurisdictions. It has also used national discretion in defining capital ratios. When combined with other aspects of the prudential framework and calculated on a consistent basis, Australian banks' capital ratios (common equity tier 1) are around the middle of the range relative to other countries. However, differences such as those in definitions of capital do limit international comparability.

Australia adheres to a number of international prudential frameworks, in particular the Basel framework for the banking industry. Among other benefits, this strengthens Australia's international reputation and facilitates the integration of Australia's financial system with the rest of the world. Australia is an active member of many international standard-setting bodies and has had considerable success in ensuring that such standards are fit for Australia.

As an importer of capital, it is critical that Australia continues to adopt appropriate international standards. This will require Australia's active participation in the international bodies that set these standards to ensure they suit our national circumstances.

Submissions highlight some areas where Australia has used national discretion to diverge from baseline international standards. In some instances, this divergence has obscured international comparisons of prudential ratios, potentially creating real costs for industry. However, Basel Committee on Banking Supervision data shows that Australian banks do not have excessively high capital ratios relative to their peers.

The Inquiry would value views on the costs, benefits and trade-offs of the following policy options or other alternatives:

No change to current arrangements.
Maintain the current calibration of Australia's prudential framework.
Calibrate Australia's prudential framework, in aggregate, to be more conservative than the global median. This does not mean that all individual aspects of the framework need to be more conservative.
Develop public reporting of regulator-endorsed internationally harmonised capital ratios with the specific objective of improving transparency.
Adopt an approach to calculating prudential ratios with a minimum of national discretion and calibrate system safety through the setting of headline requirements.

Observation

To contribute to the effectiveness of the financial system, sound corporate governance requires clarity of the responsibilities and authority of boards and management. There are differences in the duties and requirements of governing bodies for different types of financial institutions and, within institutions, substantial regulator focus on boards has confused the delineation between the role of the board and that of management.

The GFC revealed the failure of both the boards and senior management of some international financial institutions to understand fully the risks their institutions were undertaking, as well as a culture of focusing on short-term gains. Recognition of the role boards and senior management play in fostering corporate culture and determining the risk appetite and behaviour of financial institutions is critical.

However, stakeholders are concerned that, in Australia, regulatory burdens unduly require boards to play a quasi-management role, taking time away from other appropriate governance activities and strategic oversight. Part of this may stem from a lack of clarity around regulators' expectations of boards, which should be addressed.

In addition, the primary duty of governing bodies differs across different types of financial institutions. For example, the relevant legislation requires that insurer directors and superannuation fund trustees place the interests of policy holders and members ahead of those of shareholders, yet there is no equivalent for ADIs. It is not clear if this diversity is appropriate.

The Inquiry would value views on the costs, benefits and trade-offs of the following policy options or other alternatives:

No change to current arrangements.
Review prudential requirements on boards to ensure they do not draw boards into operational matters.
Regulators continue to clarify their expectations on the role of boards.

The Stability chapter also seeks information on the following topics:

Financial Claims Scheme
The appropriate primary duties of financial institution governing bodies
This entire section is mis-framed. Australia's too-big-to-fail issue has nothing whatsoever to do with any individual bank. The problem is we have four gigantic banks that are effectively a single entity that is far too-big-to-fail. There is virtually no circumstance in which one of the big four would fail without the other three also crashing. They are all exposed to offshore funding, all use similar opaque risk-weighting models and all are over-exposed to mortgages. There is no credible resolution regime for Megabank no matter what the government does.
The only way to change this is to address the fundamental reasons behind the capital mis-allocation at the heart of the system. You need tax reform to reduce mortgage demand. You need regulatory reform to shift capital risk weightings towards business borrowing. You need a regime of funding incentives and disincentives to shift bank liability profiles to domestic sources. This may seem radical but it's not. It could be done sensibly and incrementally as a part of broader economic reform in Australia that restores national competitiveness.
In sum, the preliminary Murray Inquiry document is a series of questions that implies a plan to wring the last remaining juice from the mortgage monster that's eating the Australian economy. It has one sop to the hawkish in its suggestion that capital ratios might be raised but beyond that is business as usual for Megabank and its cronies.
The fix is in.
Full document here.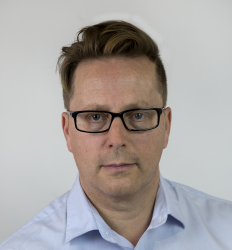 Latest posts by Houses and Holes
(see all)