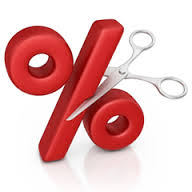 The SMH is reporting that:
In a note to investors analysts at investment bank Morgan Stanley said "without further interest rate cuts the current housing cycle is in danger of gradually fading".

A potential glut of apartments may undermine unit values in inner city areas, while galloping house prices will soon run out of puff unless the Reserve Bank cuts rates again this cycle, the report says.

"As this supply is delivered over the next few years, it may pressure rental levels and home prices…Longer term, we believe that the excess returns from residential property investment are dissipating, as the one-off positives from lower mortgage rates, rising household leverage and creation of dual-income households cannot be repeated."

Morgan Stanley property analyst Lou Pirenc argues the oversupply of new apartments in 2014 will also have an effect on house prices in inner city areas, as Mirvac and the Goodman Group accelerate property lot delivery.
Right on. Add the general state of the economy as the external shock gets worse, incomes remains under pressure, QLD and WA go off the mining investment cliff and the Government hits confidence with poorly managed austerity and a fade could accelerate swiftly. If Sydney rolls, it will not reverse gently: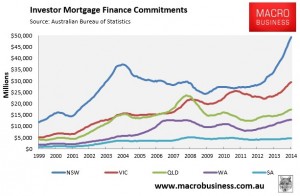 Rates are going lower.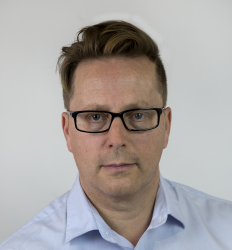 Latest posts by David Llewellyn-Smith
(see all)