I noted last week that after Clive Palmer destroyed both the carbon price and "Direct Action" that Australia was now completely reliant upon the Renewable Energy Target (RET) to deliver meaningful carbon mitigation:
Is the RET up to it? That depends upon how big it is and what your carbon reduction target is.

Australia has pledged to reduce it carbon output by between 5% and 25% below 1990 levels by 2020. We're currently headed for the less ambitious target, which may make us happy but in reality it is nowhere near enough to meet reduction targets that will keep temperature rises to a global average of 2%, the agreed threshold of dangerous climate change.

The Climate Institute sums it up:
Modelling by the Treasury for the CCA…shows that abatement at the price incentives required by the budget constraints on the ERF the Government has announced (around $5-8/tonne) would fall well short of the abatement required to achieve Australia's emission budgets. They conclude "an effective carbon price rising to over $65/t CO2-e by 2020 would be required to achieve the minimum 5 per cent target through domestic reductions alone." At these prices, this would require spending $8.5 billion in 2020 alone to achieve the minimum emission commitment.
In short, Direct Action would need to be spending $8.5 billion in 2020 alone to meet the minimum reduction target, let alone aiming for targets that will actually help our children. This modelling is from last year and since then the efficacy of the carbon price in shifting demand and the boost to renewables by the RET has reduced the potential Direct Action bill. But Clive is proposing to freeze the carbon price at zero and scrap Direct Action. The RET will need to be enormous to offset the changes and meet our most flimsy commitment.
Now, a large slice of the Coalition wants the RET gone as well:
TONY Abbott and his cabinet face new pressure on climate policy, with 25 Coalition MPs urging a reduction in the Renewable Energy Target and a key Palmer United Party senator-elect breaking ranks to call for Tasmania to be exempt from the scheme.

The 25 Coalition MPs, comprising about half the government backbench in the lower house, have written to Environment Minister Greg Hunt and Industry Minister Ian Macfarlane calling for the RET to be dramatically scaled back to enable a full exemption for the aluminium industry. They say this would cut the industry's costs by $80 million a year by 2017.

An exemption for aluminium could open the way for other ­electricity-intensive industries to also seek an exemption.
The wellspring of bad ideas has no bottom. Are we going to traipse through each industry, one at a time, and exempt the chosen from the RET, raising the price of electricity for everyone else, based upon the special please of MPs? I can't think of a more distorting nor least efficient methodology (being kind) to carbon mitigation policy.
As well, Australia was on track to meet its weakest UN commitment. But that track was created by current policies. Take them away, the track will rise and Australia will fall quickly behind other nations. The notion of being more ambitious in reductions sure isn't entering anyone's head.
Even the manufacturer's lobby,the Australian Industry Group, doesn't want the RET slashed and sees it denuding Australia of its last effective carbon-mitigation policy, and therein creating a royal case of sovereign risk.
Australian business will be naked before climate change at this rate.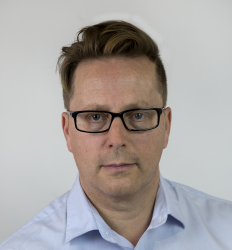 Latest posts by Houses and Holes
(see all)