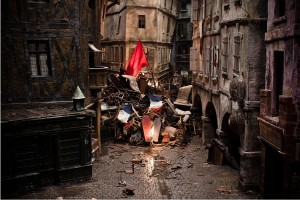 From Investing in Chinese Stocks.
Ifeng reports that a property in Guangdong that sold for between ¥16,000 and ¥21,000 per sqm was cut to ¥9800 to ¥12,500 per sqm, or 40% off. Existing homeowners were so angry that they locked the gate of their development and did not allow and sales people or customers access. This didn't stop sales though, with about 75% of the units available already sold. One man who paid ¥16,000 per sqm in 2012 is angry that more attractive riverside apartments were not on sale back then, and now they are being sold at a much lower price. The gate of the development is blocked by police and homeowners; homeowners check every person's identity card to make sure they are residents before letting them in. Sales agents have resorted to using nearby restaurants as sales centers.
The reporter contacted the company by phone, finding the discussion of this property's price cut was taboo. They only said that the price was cut ¥1000 or ¥2000 yuan to make up for some poorly done or unfinished furnishings. One agent said that actually the homes were bought by a large company who planned to use the homes as part of a benefits package for workers, but the firm ran into a cash crunch and it was they who dumped the property. However, the properties have never been registered, which makes this story suspicious. Another developer said that their land costs are about ¥5800 to ¥6000, and they need to add another ¥5000 for construction costs, they are basically selling the homes at cost.
Meanwhile, the SCMP is reporting:
China's current property market downturn will probably last three years and eliminate a third of the players, the founder of a Hong Kong-listed mainland developer said yesterday.

His comments added fuel to an already heated debate about the industry's outlook given slowing growth in the world's second-largest economy.

"A problematic correction will probably take three years," said Tian Ming, chairman of Landsea, a green-tech developer based in Nanjing, Jiangsu province. He was the most pessimistic among six developers in a property forum panel in Hong Kong. "I am an honest man," he said.

……Developers, including Tian, foresee no collapse of the once bubbly real estate market, as policymakers still have many cards to play in the short term and the country's urbanisation push will support housing demand in the next decade. But they all realise the need to sharpen their competitiveness in a fierce market consolidation.

A summary of all Chinese developers listed onshore and offshore by E-House showed they were ill prepared financially, with their leverage hovering at historically high levels.
And finally, also from Ifeng, a Chinese official has mad the first public admission that a mini stimulus policy is in effect, but some Chinese economists say that any stimulus is a mistake because the prosperity is only temporary.
There is no set meaning to the phrase "mini stimulus." The government used it because it opposes the big ¥4 trillion stimulus from 2008, but that leaves a lot of room for interpretation. The word is ambiguous because China's economy is at a "delicate" stage. The line between long-term reform and short-term stimulus are blurred.
Shen Jianguang of Mizuho said, "We won't see a repeat of the 2008 stimulus plan. In fact, the mini stimulus is this government's response to the hard landing risk, they are inclined to use reform and unleash market forces, such as through decentralization, speeding up approvals, to nurture and develop new growth and long-term competitiveness." He also says that if the RRR isn't cut, then the various stimulus policies will have limited effect. He also gives three reasons why a RRR hasn't come yet: the government wants to force reform; the government is waiting for a signal to cut; or the government is optimistic about the economy.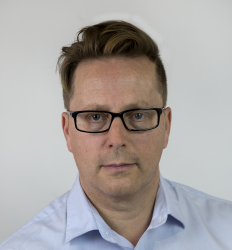 Latest posts by Houses and Holes
(see all)