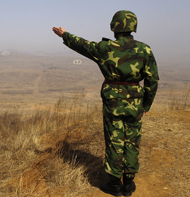 More dour reports from China this morning about property via Investing in Chinese Stocks:
A new report from China's Economic Observer outlines the degree of trouble at large in the property market.

As of May 25, of 12 major cities, only Wuhan saw a yoy increase in sales of 5%. Hangzhou sales were down 53%, Beijing down 47%, Shenzhen down 36%. Sales are up yoy, led by 13.6% in Shanghai, followed by Beijing, Guangzhou and Shenzhen, but prices are barely growing mom. Together with falling sales volume, it equals falling sales for developers.

Vanke sales were about 5.2 million sqm and ¥67 billion from January through April, up 8.7% and 19.6% respectively, yoy. However, sales are declining and the outlook is not optimistic. Furthermore, most of Vanke's January sales of ¥28 billion was carryover from the end 2013. If those figures are subtracted, Vanke is already experiencing negative sales growth. Other big developers (¥100 billion+ sales) have even uglier numbers: China Overseas Land sales and area are down 12.4% and 22.3%; Poly Real Estate is down 9.5% and 22%.

Among the developers with ¥50 billion in sales, China Resources Land looks the worst, with sales down 40% and area sold down 32%. Clearly, if prices start to fall, the sales figures will quickly fall below the decline in area sold, as it has for CRL.

Vanke prices are still up this year, ¥11,665/ sqm in April, up 4.3% yoy, but down 2.1% from March and the third straight monthly decline.

The article also quotes Shih Wing Ching, founder of Centaline, as saying the firm has more than 10,000 employees on the ground in China so their assessment can't be wrong. There is a clear oversupply in the second- and third-tier cities and the large developers are beating a strategic retreat to avoid having stranded capital, better to take some losses and get out quick. Current home buyer demand is not enough to soak up demand and investors are avoiding the market. He also agreed with Pan Shiyi that the greatest risk is for financial products such as trusts, WMPs and private equity.
Meanwhile, remember Hangzhou? That city which declared that property price discounts must be referred to in public discussion as "preferential pricing". Well, it's taken the next step into the realty hall of infamy and banned price discounting outright. Also from Investing in Chinese Stocks:

The Hangzhou government is hiding the cooling trend in the real estate market. Any price decline more than 15% below the list price will not be entered into the online registry. Developers are not forbidden from cutting prices and no sales will be stopped, though at least one developer expressed concern that advance sales permits may not be issued if the price cuts are deemed too large.

The Hangzhou price decline restriction story has gone viral in China. CCTV ran a 30 minutes special on the city's situation on their Business Half Hour program 《经济半小时》 20140530 来自楼市一线的报道:杭州.

Following are the main points:

The first saleswoman interviewed says all discounted homes have been sold and they cannot sell anymore at ¥10,000 /sqm because of the government rules, so the price is back up to ¥20,000 /sqm. The next salesman said the odds of more price falls are small because the government limits the price.

At 10 minutes, a developer says he set a low fixed priced on a building recently and it has still fallen in price. But his building is in a disaster area, prices are down 30% and even 50% and sales volume are still weak. He said they aren't buying any land because their land inventory is still large.

A developer at 14 minutes says developers are starting to cooperate on projects to reduce risk.

At 16 minutes, the reporter recounts how he saw a real estate agency making calls all day trying to sell existing homes, but nobody had any success.

At 19 minutes, the agent says even existing home buyers want discounts of 10 to 20%. 

At 21 minutes, a researcher says Hangzhou has 97,000 homes, among them 15,000 where developers obtained advance sale permits, but they have not sold the homes. Instead, they went to the bank and use it as collateral for loans. It will take about 16.5 months to sell all of this inventory.

At 21:30 there is a discussion of land sales. At the 2013 peak Hangzhou sold ¥130 billion in land. This year through May, Hangzhou has only sold ¥40 billion. He later says home sales are down more than 70% or 80%.

This line sums it up: Hangzhou prices really drop, if the previous preferential discounts were "still partly concealed", now you can use "straight down" to describe the market.
Meanwhile, our old friend, Soho China chief  Pan Shiyi, who last week described the Chinese property market as the Titanic, is back and is not happy about banned price declines:
"In the first few pages of the textbook you must have a diagram, a line on a graph called the supply curve, another line called the demand curve, the intersection of the two lines corresponding to the horizontal axis is the volume, the vertical axis is the market price. This is the ABC of economics, it is common sense. If someone artificially limits price, to let some people make money, which is to dominate the market, this is immoral. "
It seems Mr Pan has plenty of federal support with the recent Ministry of Housing fact-finding mission endorsing market discipline. Again from Investing in Chinese Stocks:
The message from the new Ministry of Housing fact-finding mission is (住建部汇总调研结果:楼市调控将不刺激不打压): there will be no government pressures on the housing market, but there will also be no rescue. Literally: "respect the law of the market."

A little background: the Ministry of Housing recently got a new chief, Li Keqiang's hand picked man. Also, the fact-finding results aren't surprising as the message was conveyed in the small group meetings between MoH officials, local government officials, property developers and industry insiders held in various cities.

While the MoH will recommend to the State Council that the market be allowed to work, local government policies will be respected. This likely means buying restrictions will be eased, indirectly at first as seen most recently in Haikou, but possibly eliminated in future.

One focus is inventory. The key indicator for deciding on a local government's easing or tightening of real estate policy is inventory. At the end of 2013, MoH leaders proposed local governments with huge inventory should consider the problem of how to quickly digest it. For example, the city may limit sales of new homes in order to stop the increase of inventory, in order to maintain a completely smooth market. Since then inventory has been an absolutely crucial indicator for local government real estate regulations. The result is that the rate of inventory growth is slowing.

While the government will allow local governments to adjust some regulations, they must bear the responsibility. Nanjing officials told the MoH that if credit support is in place, price regulation (i.e. declines) will speed up inventory digestion. The MoH said they must fully respect the market adjustment in the current real estate market.

Du Sheng Zhong, a researcher at the China Real Estate Research Center, said local governments won't hastily cancel or ease buying restrictions, instead they will detour. He said directly easing the buying restrictions will put the local government in the spotlight, instead they will take indirect steps to increase demand. Centaline's Zhang Dawei said they can take steps such as adjusting the hukou, social security, taxes other regulations. (Exactly what was done in the Haikou situation linked above.)

The buzzword from the report is "two-way adjustment," the government responding to market forces as mainly represented by inventory. The President of the China Real Estate Chamber of Commerce, Nie Meisheng said, "The aim of two-way adjustment is to maintain stability, keep the market from overheating or overcooling, but today most markets are overheated. According to the top level plan to allow the market to regulate, local governments will abandon market interference step-by-step and allow market forces to become the main method of regulation."

My take: investors have already exited the market in many cities. The key adjustment is the hukou reform. I discussed it here.

Many Chinese in Beijing and Shanghai are not much better off than actual foreigners living in these cities in terms of their ability to get their children into schools and gain access to government services because they cannot obtain residency. Since residency entails access to social services, many wealthy and established cities are hesitant to extend residency. In other places, such as development zones or poorer cities, residency may be given with the purchase of a home.The Haikou article gives a good example: the policies in place to obtain residency in Haikou are similar to those of immigration policy: buy a house, be highly skilled, etc. And that's after they eased the policy.

Another big plus for easing residency requirements is that hukou reform is a major policy goal of Li Keqiang. Furthermore, residency reform will bring in home buyers, not investors and house flippers who are quitting the market anyway.

Therefore, with the MoH telling everyone to let the market do its job; telling local governments that if you change policy, you're on the hook for the results; with the central government reiterating that no stimulus is coming; and with the market clearly slowing and investors scarce; the only policy that has any hope of arresting the decline and not getting a local official in trouble is easing residency rules.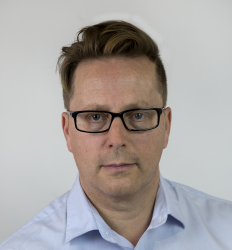 Latest posts by Houses and Holes
(see all)