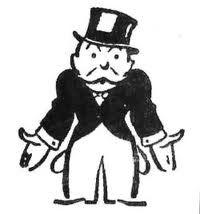 From Kevin Rudd's witness statement yesterday, Rudd recalled the fateful post-Lehman weekend meeting of the Strategic Budget and Planning Committee of Cabinet:
"Cabinet was informed that unless the Government moved immediately to provide a Government guarantee for every Australian's bank account, there was a real prospect of a run on the banks, as had occurred abroad."

"We were also advised that the Government also needed to provide a guarantee for the inter-bank lending requirements of Australia's private banks because global credit markets had already frozen."
Is that insolvent enough for ya?
David Llewellyn-Smith is Chief Strategist at the MB Fund and MB Super. David is the founding publisher and editor of MacroBusiness and was the founding publisher and global economy editor of The Diplomat, the Asia Pacific's leading geo-politics and economics portal.

He is also a former gold trader and economic commentator at The Sydney Morning Herald, The Age, the ABC and Business Spectator. He is the co-author of The Great Crash of 2008 with Ross Garnaut and was the editor of the second Garnaut Climate Change Review.
Latest posts by David Llewellyn-Smith (see all)