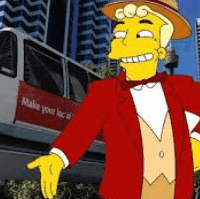 Following the Grattan Institute's recent report questioning the new federal-state government deal to expand infrastructure investment through "capital recycling", chairman of the Productivity Commission, Peter Harris, delivered a speech on Friday warning against governments committing billions of dollars of funding to infrastructure projects without undertaking any proper cost-benefit analysis:
Projects plans are being dusted off all over Australia in the face of the new incentives for recycling capital from privatisation. We should all hope that there is more than dust being brushed off. But right now we can only hope.

…we identify numerous projects poorly planned and swiftly introduced in recent years. Hastening to contract has been identified by Auditor-General reports and private sector submitters alike as one of the most important factors in poor public sector infrastructure development…

The evidence suggests that we do not have planning and development systems that are sufficiently valued by governments or the public.

If our infrastructure planning systems were valued, they would be regularly churning out detailed published assessments of cost and benefit in advance of announcements, and these would be given to the community to justify the immense size of some of the commitments being made. This would be in-depth analysis in advance of press release.

Whereas the norm in major projects is that the announcement precedes the detailed planning. Then if there is time a cost:benefit assessment may be done but often won't be published due to confidentiality concerns. Following that, there is a rapid move to tender in order that the promise is not overtaken by the appearance of delay…

It is that the process as just described ensures there can be no pipeline of projects for future private financiers to look over…

For a pipeline of projects to exist, there must be a process of continuous publication. Moreover, it must be sufficiently detailed in its analysis to allow private sector investors – superannuation funds or banks or operators of toll-roads or construction firms – to take the analysis down off the shelf and apply it to their business model.

The current 'normal' process is the opposite of what a pipeline needs.

This system can be reformed, and moreover it can be done without stopping projects in their tracks. This is a long term shift needing an equivalent long term approach.

And better planning will ultimately benefit users and taxpayers. All infrastructure is paid for by one or the other of these two parties. They should be the focus of public policy.
As noted by The Guardian's Lenore Taylor, the Abbott Government has so far taken the wrong approach to infrastructure, pledging "billions of dollars to projects before any business case had been done and is giving some of them even more money in this budget, again without a business case". Taylor cites "election promises totalling $3bn to the $10bn West Connex toll road in Sydney and the first stage of the East West link road in Melbourne – at a time when neither had business plans, and when Infrastructure Australia, which is supposedly the independent arbiter of the nation's infrastructure priorities, said neither was "ready to proceed".
The Victorian Government, too, has fallen into the same trap. In addition to the flawed East-West Link in Melbourne, the Napthine Government has also committed to changing the path of its city rail tunnel without undertaking thorough analysis, undoing years of planning in the process.
I have argued previously that well targeted infrastructure investment can offer the double dividend of supporting growth and jobs as the mining investment boom fades, whilst also expanding Australia's longer-term productive base and improving living standards.
I also believe that going into debt to fund expenditure is not a problem provided that expenditure expands the productive potential of the economy, allowing the debt to be self-liquidating.
However, in order to be effective, such infrastructure investment must pass rigorous cost-benefit analysis, to ensure that it delivers the biggest returns to society. Otherwise, Australia will be left carrying the burden of expensive white elephants that offer only limited productivity/social value, and whose investment could have delivered much bigger returns elsewhere.
It is disappointing to read that Australia's governments appear not to be following such an approach, choosing instead to base their decisions on short-term political motivations.
Leith van Onselen is Chief Economist at the MB Fund and MB Super. Leith has previously worked at the Australian Treasury, Victorian Treasury and Goldman Sachs.
Latest posts by Unconventional Economist (see all)