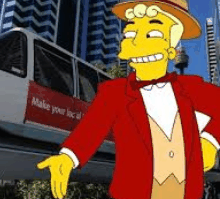 The Age contains some nice analysis of the East-West Link – Melbourne's controversial $6 to $8 billion road tunnel project – which appears to have been approved without passing a rigorous cost-benefit analysis:
Although the government has long said that the benefits of the $6 billion-to-$8 billion tunnel far outweigh the costs, it has refused to provide details, insisting the project will produce a return of $1.40 for every $1 spent.

But The Age can reveal this represents a best-case scenario, relying heavily on a controversial branch of analysis known as "agglomeration economics", which holds that increased urban density linked to transport projects adds to business productivity.

Infrastructure Australia head Michael Deegan told a Senate committee that the government's unpublished business case also provided an alternative estimate, showing a benefit-cost ratio of 0.8 when "wider economic benefits are not included".

Under this scenario the project would return just 80¢ for every $1 spent, suggesting an economic loss if the "stock-standard" analysis preferred by Infrastructure Australia is used…

In a submission to a federal infrastructure inquiry, Infrastructure Australia targeted Victoria for failing to submit a "robust" business case for the east-west link, singling the project out as an example of why the public are cynical about "big ticket" infrastructure announcements.
With the mining capex boom about to unwind, Australia needs to find ways to fill the void to both growth and jobs.
One obvious option is to boost investment in productivity enhancing infrastructure – i.e. projects whose expected benefits far outweight their costs and whose cost of financing can be funded by the increased productivity (and therefore tax revenue) that they create, making the project's debt "self liquidating".
Unfortunately, the East-West Link appears to fail this most basic test, with the project instead looking more like a politically motivated "white elephant" that risks undermining Australia's productive capacity and living standards.
Surely there are a wide array of projects that could for the same outlay provide far bigger pay-offs to the economy and society as a whole? All of which highlights why rigorous cost-benefit analysis of alternative projects, along with an objective decision making framework, are required to ensure that scarce taxpayer funds deliver the greatest benefits at the lowest cost.
Latest posts by Leith van Onselen (see all)