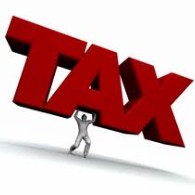 Reports have emerged that the Coalition has wound back its proposed deficit levy, raising the income threshold from $80,000 to $150,000. From The AFR:
It is now understood the threshold could be restricted to those on incomes above $150,000 paying an extra 1 per cent. This would ensure that the tax hits the highest earners, and spares the middle class – who are likely to face cuts to their welfare benefits in the May 13 budget – from being hit twice…

A 1 per cent debt tax on people with taxable incomes above $150,000 would affect 7 per cent of taxpayers or about 650,000 people and would raise $700 million a year, researchers said.
Politically, this is a good move by the Coalition. Going ahead with the lower $80,000 threshold would likely have incurred the electorate's wrath and diminished its chances of securing passage through the Senate. Similarly, abandoning the measure altogether would have been viewed as a humiliating back down. Under this compromise, the Coalition at least gets to save face.