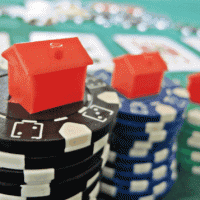 Today's Lending Finance release by the ABS provided a break-down of investor mortgage demand at the state and territory level, which revealed yet another increase in the share of New South Wales (read Sydney) mortgages going to investors, which is also driving the blow-off nationally (see next chart).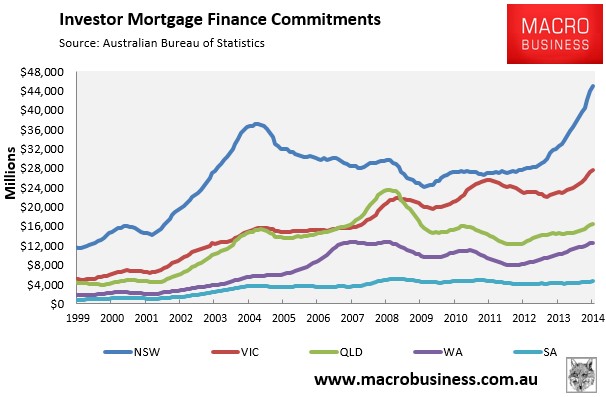 According to the ABS, investor finance commitments in New South Wales rose by 38.3% in rolling annual terms in the year to January 2014, well above the national average increase of 25.0%.
Further, as at January 2014, investors accounted for a whopping 52.1% of total housing finance commitments (excluding refinancings) in New South Wales, which was an equal record high share (same as in the year to May 2004), and well above the experience of the other major capitals. Victoria's (read Melbourne's) share of investor mortgages also rose to 44.5%, which is just shy of the record 44.7% share reached in the year to November 2008: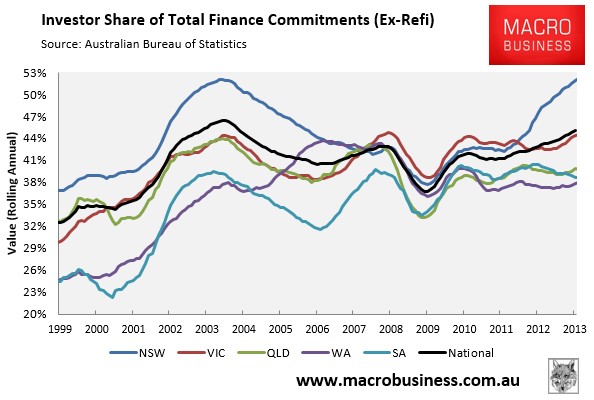 Sydney clearly remains a speculator's market, with Melbourne a distant second.