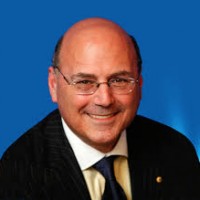 Just in via Business Spectator, Arthur Sinodinos will stand aside as Assistant Treasurer following allegations of corruption connected to an ICAC inquiry in NSW:
The move comes in the face of increasing pressure from the opposition and the Greens, who earlier today demanded Mr Sinodinos explain inconsistencies between a statement he gave to parliament in 2013 and evidence heard at a corruption inquiry.

Asked about Mr Sinodinos' decision during question time, Prime Minister Tony Abbott said the senator will co-operate fully with the corruption investigation and will "answer all questions".

The prime minister said Mr Sinodinos standing aside until the ICAC investigation had been resolved was for the good of the government.

"Senator Sinodinos has done the right and decent thing," Mr Abbott said.
Great news. Now pull the FOFA amendments.
Leith van Onselen is Chief Economist at the MB Fund and MB Super. Leith has previously worked at the Australian Treasury, Victorian Treasury and Goldman Sachs.
Latest posts by Leith van Onselen (see all)