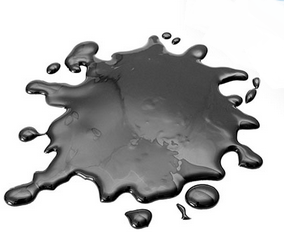 The "voice of Australia's oil and gas industry", the Australian Petroleum Production & Exploration Association (APPEA), has issued a media release slamming The Australian Institute's (TAI) release yesterday of a report entitled "Fracking the future", which attempts to bust gas industry myths about coal seam gas (CSG), while at the same time highlighting the potential health and environmental risks:
The release of yet another Australia Institute political polemic styled as a 'research paper' adds little credible information to the debate surrounding how best to grow the economy and put downward pressure on energy costs, the Australian Petroleum Production & Exploration Association (APPEA) said.

At a time when most Australians are concerned with the economic challenges facing the economy and rising costs, the Greens-linked institute has released a compilation of recycled papers that rely heavily on media reports, internally commissioned surveys, and policy papers consistent with the group's strategies to halt Australia's coal and gas export industries.

It should be recognised that The Australia Institute (TAI) is part of a wider movement to stop coal and coal seam gas development in Australia – a movement that includes Greenpeace and Beyond Zero Emissions, so its motives are clear.

Perhaps not surprisingly, today's report also turns a blind eye to the gas industry's long track record of safely supplying energy to Australia and the world, while developing mutually-beneficial relationships with thousands of landholders across the country.

TAI's claim that increasing east coast supply will do nothing to place downward pressure on gas prices displays a lack of understanding of supply and demand forces. Among others, detailed analysis by the Independent Prices and Regulatory Tribunal and the Australian Government Department of Industry has shown that increasing gas supply in the east coast will place downward pressure on gas prices. Further, the AGL Working Paper released earlier this week shows that increasing gas supply in NSW will place downward pressure on gas prices.

The US experience is also instructive. Rising gas prices (to more than $US10/MMBTU in 2008), delivered the incentive for a massive exploration boom. The success of this exploration and the scale of the US economy allowed rapid commercialisation of gas resources allowing gas prices to fall over time to around $US4/MMBTU. The outcomes were not driven by government interventions…

It is important to keep this issue in perspective. According to the Department of Environment National Greenhouse Gas Inventory, fugitive emissions in 2012 resulting from all oil and natural gas production represented just 2.3% of all greenhouse emissions in Australia (fugitive emissions from coal were 3.1%). For natural gas from coal seams, fugitive emissions were about 0.3%. By comparison, emissions from agriculture accounted for 15.9% of total Australian greenhouse gas emissions.

The industry is regulated by more than 150 statues and by more than 50 government agencies. Calls from The Australia Institute for more regulation do little more than underline how little it actually understands the industry it consistently tries to undermine.

With energy costs rising, now is the time to cut the red tape constricting the gas industry's capacity to deliver new supplies – not increase it, as the Australia Institute suggests.

Australian Government will begin its "Repeal Day" process, with a Bill going to Parliament designed to reduce the volume of regulation and eliminate duplication between state and federal governments. The Australian oil and gas industry is encouraged by the Australian Government's commitment to effective and efficient regulation and the reduction of unnecessary costs associated with doing business in Australia.
APPEA's claims of TAI bias may or may not be true. It does have an orientation towards policy recommendations that are more commonly associated with the political Left but that does not necessarily mean bias. TAI is funded by Murdoch family interests, which is not a name one would associate with mad greenies, and let's not forget that it is state Liberal Parties that are blocking CSG, not greens.
It's also a little brazen for an oil and gas lobby, which obviously has a vested interest in advancing CSG,  to accuse others of bias.
So let's leave aside APPEA's ad hominem attacks on TAI and examine its main arguments in favour of CSG.
First, let's look at the safety aspects, and the APPEA's claim that TAI "turns a blind eye to the gas industry's long track record of safely supplying energy to Australia and the world, while developing mutually-beneficial relationships with thousands of landholders across the country".
The below video segment aired on 60 Minutes last year questions the APPEA's claims. What it shows is lots of Australian farmers being forced to allow CSG mining against their will, along with several examples of gas leakage from wells and the possible poisoning of ground water. Queensland's Mines Minister, Stephen Robertson, is also shown having absolutely no idea about the chemicals being pumped into the ground in the process of mining CSG.
Nor is evidence from the extraction of shale gas in the US encouraging. As highlighted in detail in the documentary Gaslands (below), many communities in the US have been adversely impacted by natural gas drilling and, specifically, hydraulic fracking (also used in CSG). The film is highly disturbing as it shows the destruction of dozens of US farming communities via poisoning of drinking water and the natural environment, often leading to severe health problems for its citizens.
There have also been a range of academic papers released highlighting the health and safety dangers of hydraulic fracking.
Second, the APPEA's claim that CSG will significantly lower gas prices, as shale gas has done in the US, is also questionable.
As argued on Monday, comparisons with the US aren't valid. The US is primarily a domestic market, whereas Australia's gas market will soon become linked to the global market, requiring us to pay global prices (less the cost of liquefaction and shipping). In the US, unlike Australia, significant export restrictions on domestic gas exist. The Natural Gas Act 1938 requires anyone who wants to import or export natural gas, including LNG from or to a foreign country, to first obtain an authorisation from the Department of Energy. The granting of export licenses are only a recent phenomenon, so the US gas price is not yet linked to the world market (although this will gradually change as LNG export plants are built).
Accordingly, the huge positive supply shock from the shale gas boom has directly benefited domestic US gas users via lower prices, whereas if a similar coal seam gas (CGS) boom occurred in New South Wales or Victoria, chances are that much of the gas would be exported, therefore domestic gas prices would not be lowered to anywhere near the same extent as in the US in the absence of some kind of domestic reservation policy, which APPEA does not seem to want.
Overall, the APPEA's claims on the benefits to Australians from CSG, along with its health and safety impacts, appear spurious. The benefits from lower gas prices appear overstated and big question marks remain over the safety of fracking, including the risks posed to ground water stored in Australia's Artesian Basin and the agricultural industry more generally. Policy makers in New South Wales and Victoria, along with the Federal Government, would be wise to proceed with caution on CSG.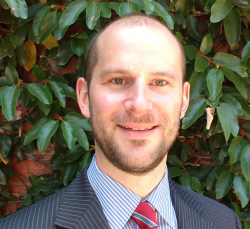 Latest posts by Leith van Onselen
(see all)