Cross-posted from Martin North's DFA blog.
DFA's property demand model includes permanent arrivals in Australia. The ABS released their latest Overseas Arrivals and Departures to January 2014 recently, and the numbers changed, because they revised their data back to 2004 thanks to an improved methodology used in the Overseas Arrivals and Departures system.
The data relating to migration, rather than short term visits is a driver for our property demand modelling. Here is the picture of net migration. On a rolling average basis, its between 5,000 – 6,000 a month.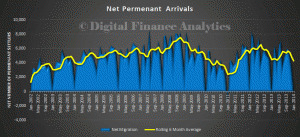 Looking at where people are from, New Zealand (21%), then India (19%), China (18%) and UK (11%).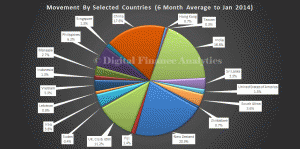 We can also look at the long term trend by selected countries:

We asked about their property plans after 12 months in Australia as part of our household survey. One third have bought property, one third are renting, and a quarter are seeking to purchase.
Looking at property specifically, we used our surveys to track where people ended by buying property, after 12 months in Australia. They are most likely to buy in Sydney (47%) or Perth (35%).
So, by taking this data, and translating numbers of people into households, we estimated  demand for property from migration. This is enough to move the dials in Sydney and Perth.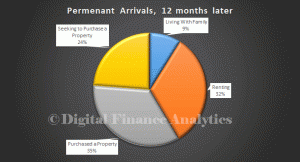 We estimated that over the next three years an extra 900,000 properties will be needed. Of this about 5.6% is driven by net migration.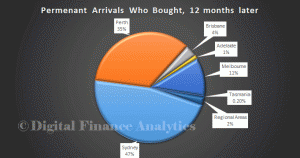 We conclude that migration is a significant factor influencing the demand for property, especially in Sydney and Perth.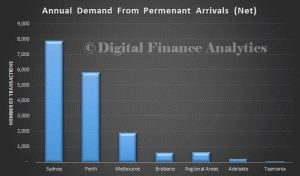 Note that in in our modelling, we have assumed people who have left permanently may have had property, rather than renting and so will release property back to the market. If we were to look only at arrivals, then more than 12% of demand would be driven by permanent migration.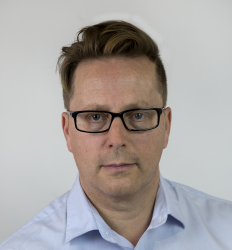 Latest posts by Houses and Holes
(see all)