Here's a report to make you projectile vomit. From Credit Suisse:
An appetite for Aussie property: The Chinese are currently purchasing more than $5bn of Australian residential property per annum. This accounts for 12% of new housing supply. They are concentrating their buying and acquiring 18% of new supply in Sydney and 14% in Melbourne. While Australia has some of the most unaffordable housing in the world, further strong Chinese demand can push prices even higher.

China is getting richer: There are currently 1.1mn Chinese that can easily afford to buy an apartment in Sydney. We estimate the number will rise by 30% by 2020. This should support a further $44bn of Australian residential property purchases over the next seven years. They purchased $24bn over the past seven. As long as Australia remains open for business, our companies should also benefit from the next stage China's economic development.
Stocks: Stocks that should continue to gain from this longer-term theme include the developers, building material companies, property websites and banks. We don't discount the possibility of a Chinese entity taking over one of these companies. Our portfolio is already long Mirvac, CSR and National Australia Bank; we now add Fairfax
CS sees four paths for the foreign investor:
First, a Chinese citizen, who resides outside of Australia or is a temporary resident in Australia, buys a new dwelling. Often this purchase is off-the-plan. She, or the developer of the property, needs FIRB approval of the purchase/sale. There is no limit to the number of new dwellings that she can buy and we know that Aussie banks are happy lending to these buyers. They generally apply a loan to valuation cap of 80% to foreign residents and apply a 25% reduction to income when assessing the potential size of the loan.

Second, a Chinese citizen who resides in Australia on a temporary basis buys an established house to live in. Current rules allow for only one dwelling to be purchased. This is where we can capture the activity of the Significant Investor Visa (SIV) holders. The SIV was introduced in 2012 and allows high-net-worth individuals, and their families, to temporarily reside in Australia as long as they commit $5mn to approved Australian assets.

This amount does not include their house. They can become permanent residents after four years or extend their temporary status. There have been 65 SIVs granted in 2013, 59 of which have been to Chinese citizens.

Third, a Chinese citizen, who resides outside of Australia or is a temporary resident, buys residential property for redevelopment. This buyer needs to ask the FIRB for approval which is usually provided as long as she will increase the Australian housing stock. The development should be at least two new dwellings for each one she is acquiring. Our discussions with real estate agents dealing on behalf of the Chinese suggest many of the smaller projects are done with little or no debt. Developers are looking for an asset to provide a positive real return and escape the repression of negative real yields in Chinese deposits.

Fourth, a recent Chinese settler in Australia can buy property for investment or residential purposes. This buyer does not need approval to buy property as he is a permanent resident. To estimate this source of flows we employed data from the Australian Department of Immigration (ADI). In 2012–13 financial year there were 152,000 people permanently settling in Australia and almost 20 thousand (13%) were from either China or Hong Kong (Figure 4). Three-quarters of these immigrants settled in either NSW or Victoria and the ADI notes that most were in the capital cities of Sydney and MelbourneIn Figure 6 we illustrate the demand for Australian property.

In addition to these observable flows, there are others we cannot accurately measure. For example, if a Chinese resident uses an Australian-based family member, friend or solicitor to buy property with their own money. Or when an Australian citizen sells her apartment in Shanghai and switches into a Melbourne Docklands flat. While this is still money entering Australia from China, we are not able to measure it. For this reason, we believe our calculations may understate the potential Chinese flows into Aussie property.
And the future, according to CS:
Australia has one of the most expensive property markets in the world…We forecast Chinese buying power will increase as the economy develops and the  population becomes wealthier. They purchased $24bn of Australian housing over the past  seven years; we forecast they will purchase $44bn over the next seven, to 2020.
To be clear, I have no problem with any kind of investment in new stock by anyone from anywhere. But I cannot believe that we will sell out our youth like this in existing housing. I am a reasonable human being and more committed to markets than most but this makes my blood boil. I'm sure the mainstream view is similar, thus anyone betting on the continuation of the disgraceful policy settings that allow this will likely face a political reality check long before the figures projected by CS ever become a reality. I, for one, will being putting my energy into ensuring so.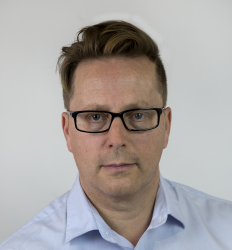 Latest posts by David Llewellyn-Smith
(see all)