The Australian plutocracy is really on fire today. Here's David Murray appearing on AFR TV outlining his vision for a banking inquiry in which is emphasises efficiency over regulation, performance over competition, international problems over Australian leverage, exceptionalism over responsibility and banks over equities. Very big-bank biased stuff:
Tougher banking capital rules designed for Europe and the United States could be hurting economic growth in Australia and Asia, financial system inquiry head David Murray says.

Mr Murray acknowledged the Basel III rules that require banks around the world to hold bigger safety buffers of capital were being criticised in Asia for making it harder to finance business.

…"The Basel III system has been criticised in Asia as representing problems for financing of small and medium enterprises, of trade finance and infrastructure," Mr Murray told Financial Review Sunday.

"There's some unintended consequences we need to look at, and in Asia it may well be wise to study that more closely."

The comments were backed by ANZ Banking Group deputy chief executive Graham Hodges, who raised possible economic damage by making banks set aside too much money, which can't be used for loans.

"If we weigh up the costs and benefits of that, have we got the balance right?" Mr Hodges said in an interview.

"We would argue that we've invested strongly in active supervision, which you'd think should have some payback."

Some Australian banks argue they shouldn't be penalised for the poor lending standards of US and European banks, which almost went broke during the sub-prime mortgage collapse in the US and subsequent crises in Europe, including Ireland, Spain and Greece.
"Set aside too much money"…crikey. 60% of the bank's balance sheets is in mortgages. The capital held against this book is calculated using opaque internal risk models that heavily discount capital reserves and nobody knows what the real capital ratio is, let alone whether it's sufficient.
One of the bigger pushes within the Basel III  process is to standardise these opaque internal risk models so that global investors will be able to trade in an informed market.
Except here, it seems.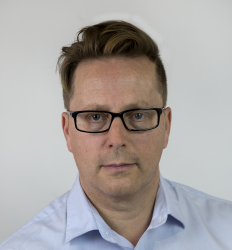 Latest posts by David Llewellyn-Smith
(see all)