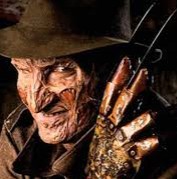 Business Spectator's Callum Pickering has provided a nice synopsis of the Australian labour market, which he describes as a "budding nightmare":
Australia's unemployment rate is at its highest level in a decade and is set to deteriorate further but the unemployment rate continues to understate the swift deterioration of labour market conditions…

The first of the 'Baby Boomer' generation hit retirement age in 2011 and since then we have witnessed a sharp decline in the participation rate.

This process is only beginning and the reality is that an ageing population will continue to put downward pressure on the participation rate for years to come. Increasingly we will be relying on a smaller share of our population to drive the economy.

The obvious implication is that it will become increasingly harder to maintain the level of growth that Australians have become accustomed to. For years favourable demographics and a resource boom has hidden our lacklustre productivity performance but now the worm has turned.

Now we find ourselves at the beginning of a structural change and unless our productivity performance improves what we now consider 'trend growth' will become a pipedream.
Callam goes on to describe the difficulty for the RBA in cutting rates further given housing speculators and the government's challenge in restoring surpluses before concluding:
Recession talk is premature but the reality is that the labour market will only get worse before it improves.
The only thing I will add is that although we' may see a little cyclical flush of hiring in the first half of this year, the unwinding of the once-in-a-century mining investment boom begins in earnest in the second half and will renew the downward pressure on jobs since the the production (export) phase of mining projects are far less labour intensive than the construction phase.