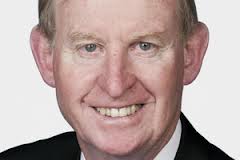 From Crikey today let's hope there is more drum beating about the fix that's in for the Son of Wallis inquiry:
When then-treasurer Peter Costello appointed Stan Wallis to conduct a sweeping review of Australia's financial system shortly after the 1996 federal election, the former Amcor CEO sensibly disposed of all his personal shareholdings in financial services companies. Wallis complained at the time that it cost him a lot of money, but it was the right thing to do to avoid even the perception of a conflict of interest.

Fast-forward 18 years and another newly appointed federal Treasurer, Joe Hockey, is repeating the Wallis inquiry exercise, but this time it will be conducted by former Commonwealth Bank chief executive David Murray…When Murray retired from the board of CBA in 2005, his final director's notice revealed that he owned or had an interest in 542,528 shares, which if retained today would be worth about $40 million, given the stock has reached $74. Murray also retired with an interest in 250,000 options, which presumably paid out given the outstanding share price performance of CBA ever since Costello sold the Commonwealth's residual 50.1% stake at about $10 a share in 1996.

…Ideally, Murray should follow the lead of Wallis and dispose of all his interests in financial services companies before recommending any reforms to the government that could have a material impact on some of the key institutions. At the very least he should disclose what those interests are and how he intends to handle any perceived conflicts.

The Liberal Party in Victoria is also in a difficult position on the question of a conflict of interest. Since 1999, the Cormack Foundation has disclosed donations to the Victorian Liberals worth a staggering $27 million.

…It is possible to construct the Cormack Foundation's current circa $80 million share portfolio by tracking the twice-yearly dividend payments it discloses from key investments in the likes of NAB, ANZ, Westpac, Wesfarmers, BHP Billiton, Milton, Argo, Telstra, Origin, Rio Tinto, Transurban and, wait for it, the Commonwealth Bank. Indeed, its holding of 260,000 Commonwealth Bank shares is almost double the value of any other holding, coming in at $19.3 million on current prices.
I will add that David Murray has one more thing to protect in this inquiry: his legacy. He was in control when the CBA borrowed all of the dough offshore that led to it being guaranteed during the GFC – which is really what this inquiry should be all about – so how can he be objective in framing any regulatory response to it?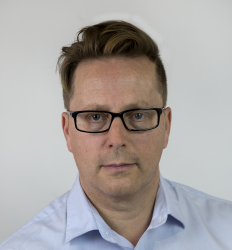 Latest posts by David Llewellyn-Smith
(see all)