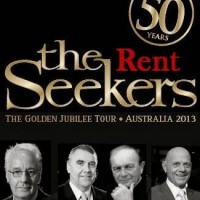 It's been a stiff fortnight for the Australian consumer. Consider the following actions over the past two weeks (in no particular order) launched by the Abbott Government.
First, Assistant Treasurer and former NAB executive, Arthur Sinodinos, has moved to gut sweeping Future of Financial Advice Reforms (FoFA), which were born out of the collapse of Storm Financial following a landmark parliamentary inquiry and three years of negotiations. Under the new requirements, financial planners are required to act in the "best interests" of their clients, and commissions and other forms of conflicted remuneration were banned in order to stop advisers from steering their clients towards specific products in return for kick-backs. Advisers were also be required to let their clients know if they were being charged trailing commissions, and if they failed to "opt-in", commissions would stop.
The FoFA are common sense reforms aimed at protecting consumers. And yet, Sinodinis has declared that the law had gone "too far", and is seeking to remove the requirement for an adviser to act in their clients' "best interests". Conflicted payments would be allowed once again, as would hidden trailing commissions.
It's an almighty free kick to the financial industry, which has lobbied hard against the changes, and risks undermining the notion of an unconflicted financial advice profession. According to Chris Joye, it could even lead to the return of "boiler-rooms" and Australia's very own Wolf of Wall St:
The Coalition's FoFA clawbacks, which are being unilaterally implemented by way of regulation to avoid parliamentary oversight, allow any person qualified to sell financial products to receive unlimited bonuses or commissions from an employer or third-party product manufacturer in exchange for sales.

And none of these "general advice" payments have to be disclosed to clients…

Even the most sacrosanct and sensitive "personal advice" services, where an adviser tailors a plan full of product recommendations to meet a client's retirement needs, will be opened up to conflicts of interest under the government's amendments…
Second, the Assistant Health Minister, Fiona Nash, has pulled down a new food health labelling website, which was created after two years of careful study and consultation by a committee of health, industry and consumer groups. The website, which was due to go live earlier this month, was designed to enable industry to calculate their own star ratings and begin voluntarily displaying them on packaging.
It has since been reported that Nash's chief of staff Alastair Furniva's wife, Tracey Cain, heads a public relations company which has lobbied for food companies. And making food information more transparent would not be in the interests of food companies, even if it would be beneficial for consumers.
Third, Attorney-General, George Brandis, has promised to take a hard line on copyright infringement announcing widespread plans to censor the internet and introduce secondary liability, while opposing  a "fair-use defence" – effectively bowing to the US pro-copyright lobby. This catchall potentially prevents all sorts of cultural undertaking such as satire. While I don't condone illegal downloads it must be said that the regime of geo-blocking and protection that surrounds much international content distributed through Australian cable television drives consumers to seek alternative sources. Freeing the market for content would be a far better approach.
Finally, climate change skeptic, Dick Warburton, has been tasked with heading a review of the Renewable Energy Target (RET) and its impact on power prices, and former head of the Commonwealth Bank David Murray has been tasked with heading the once in generation banking inquiry, calling into question the objectivity of both for consumers.
The above actions have occurred in just the last month, and come on top of the Business Council of Australia effectively running the Audit Commission's review of government spending.
At this point some consumer advocacy might be in order.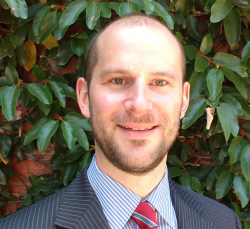 Latest posts by Leith van Onselen
(see all)