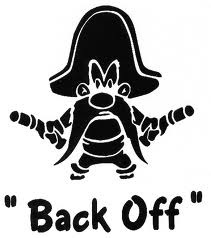 From the AFR, Australian Prudential Regulation Authority chairman John Laker has warned in a speech today that:
"The impact of seeking to retreat from the status quo on the hard won reputation of the Australian banking system … will I am sure be carefully weighed by the inquiry," Dr Laker told an audience at the Institute of International Finance Conference.

Dr Laker's remarks follow an address by the chair of the financial services inquiry, David Murray, during which he discussed the costs to the economy of regulation. In his first speech since his appointment, Mr Murray called for a "trade off between these objectives".

"We take a conservative approach to the measurement of capital and risk weighted assets.We always have. We focus on the loss absorbing quality of capital, not just on the quantum, hence our calculations eliminate double counting and exclude assets that are likely to have little or no value"
Deep T has pointed out how slow APRA has been in implementing disclosures on these risk weighting models.  We're also all still waiting for APRA to tighten mortgage lending standards, which are clearly now falling, despite its warning against just that some months ago. Hopefully today's speech signals it is still serious about both.
It is at least good to see the regulator getting onto the front foot vis the Murray Inquiry but the defensive nature of these comments kind of feels like APRA is hanging on by its finger nails.
Dr Laker also shot back at the spruikers that have declared Australian banks should not be subject to the same rules as overseas banks because they were never bailed out:
"Every arm of public policy was aimed at sustaining the momentum of the Australian economy and in that way helping to underpin the banking system and the crisis did expose the vulnerabilities of the banks to dislocations in funding markets."
In short, shut up you ungrateful barstads.
Latest posts by David Llewellyn-Smith (see all)