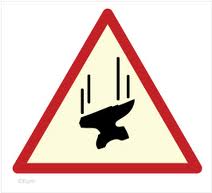 Find below the iron ore table for January 21, 2014: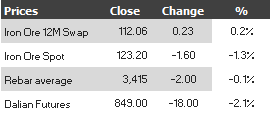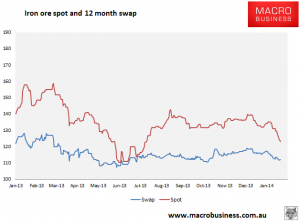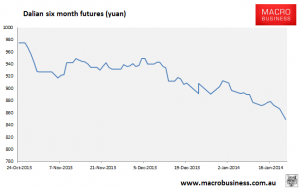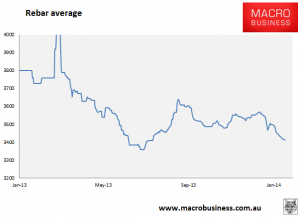 The steady decline rolls on. There is no capitulation here yet. Reuters has some nice texture:
Tighter access to loans and slow steel demand are keeping Chinese steel producers from replenishing iron ore inventories ahead of the week-long Lunar New Year break as they have done in past years.

Restocking demand sent spot iron ore prices to near 2013 highs close to $160 a tonne in January last year, ahead of the holiday in February.

"We are far and away from any restocking this year," said an iron ore trader in Singapore.

"The market is pretty depressed, the reason being the tight credit situation in China and high port stock inventory." Chinese mills have been offering iron ore cargoes supplied under their long-term contracts with miners back into the market amid tighter cashflows, traders say.

Over the past two weeks and up to now, mills have offered close to 3 million tonnes of iron ore in the market, said the Singapore trader, who sees iron ore prices falling to as low as $115.

The resale of the cargoes is not unusual since mills tend to unload some inventory back into the market every now and then, including efforts in December, but it shows how some cash-strapped steel producers are coping with restricted availability of credit and softer demand.
The final point is important. It hints at Chinese destocking. I still think it is unlikely to proceed into a full inventory rundown (which will trigger capitulation in iron ore) given the time of year but that is not reassuring. On the contrary, if mills are managing their books amid easing demand and steel oversupply at this time of year, and no new source of demand is forthcoming, then beyond the cyclone season at the end of Q1 we will see a full blown deetocking cycle, from an already low iron ore price, just as the supply glut arrives in full force.
There is no mileage in being anything other than short here.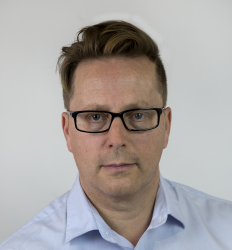 Latest posts by David Llewellyn-Smith
(see all)