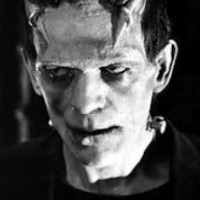 The AFR's Chris Joye is maintaining his rage over Treasurer Joe Hockey's "Son of Wallis" Financial System Inquiry, which is increasingly looking like a lame duck.
Following Joye's stellar effort over the weekend, arguing that no meaningful reform would take place as long as banking interests lead the inquiry, he has resoundingly condemned today's inclusion of former Westpac CEO and specialist bank investor, David Morgan, in the Inquiry's advisory panel. From the AFR:
Chalk up the mooted appointment of former Westpac CEO and specialist bank investor, David Morgan, to advise Joe Hockey's financial inquiry as another win for the "too-big-to-fail" major banks that are meant to be the prime target of the review. The sector's powerful lobby group, the Australian Bankers Association, will be happy that its ex-chairman will join the 39-year veteran and boss of CBA, David Murray, a decade-long director of Westpac, Carolyn Hewson, and the outgoing head of AMP and its banking subsidiary, Craig Dunn…

He [Morgan] currently serves on the boards of six different banks. JC Flowers has looked at investing in Australia before and has the capacity to do so in the future.

So Dr Morgan is another example of a current or former poacher being appointed a gamekeeper by Mr Hockey, who clearly has a case of the yips. In opposition Mr Hockey had no fear about taking on the big bank oligopoly. Today he is being unduly managed by it.

The absence of significant numbers of bank customers (aside from CSL's Brian McNamee), and unconflicted individuals with deep policymaking and regulatory experience, suggests the entire exercise could be a waste of time…

Mr Murray, who is personally vetting all inquiry appointments, has lambasted the utterly appropriate deposit levy as an economy-wide tax, faulted widely supported IMF calls for the big four to hold more capital and reduce their leverage, and defended the majors high-teen returns on equity, which are the single clearest artefact of their too-big-to-fail status.
I couldn't have said it better myself. This Inquiry is fast looking like a sham devised to maintain the status quo, including supporting the moral hazards and funding risks endemic across Australia's too-big-to-fail banking system.
Latest posts by Leith van Onselen (see all)