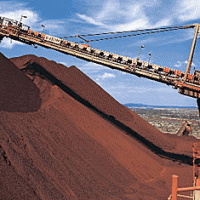 The Australian Bureau of Statistics (ABS) today released Mineral & Petroleum Exploration data for the September quarter, which revealed a modest fall mineral exploration expenditure and a sharper decline in petroleum exploration expenditure.
Nationally, expenditure on minerals exploration fell by a seasonally-adjusted $6.3 million (-1%) over September quarter. Falls were recorded everywhere, except Western Australia, where exploration expenditure rose by $28.4 million (7.9%) over the quarter: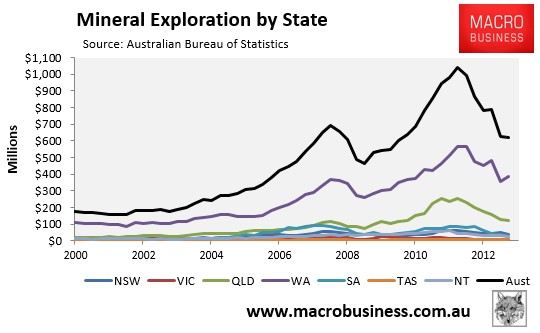 While the ABS recorded a small seasonally-adjusted fall in overall minerals exploration expenditure over the quarter, the various components, presented in non-seasonally adjusted raw terms, fell by a larger amount, down by $26.2 million or 3.9%. In particular, selected base metals exploration expenditure fell by $19.2 million (-15.4%) over the quarter, whereas gold exploration expenditure decreased by $17.8 million (-11.9%) and coal exploration fell by $10.1 million (-8.4%). By contrast, iron exploration rose by $18.0 million (+8.8%) and all others increased by $2.9 million (+4.4%):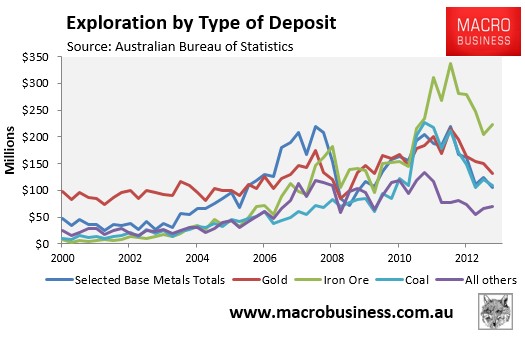 Petroleum exploration expenditure also fell by a seasonally-adjusted 119.5 million (-9.5%) to $1141 million in the September quarter, with Western Australia accounting for 69% of total expenditure (see next chart).