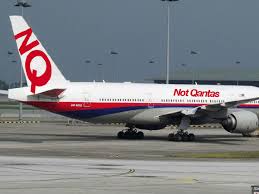 Former chief economist at Qantas, Tony Webber, has penned an op-ed at the AFR that deconstructs Qantas's margins:
…the carbon tax…added around $100 million per annum to Qantas domestic and regional costs.

…I estimate each time the Australian dollar weakens by 10 per cent, Qantas group costs increase by 4 per cent, other things being equal.

…The domestic business has also been affected by a significant switch in demand from the domestic leisure market to the outbound leisure market, largely as a result of an elevated Australian dollar…As Qantas's 65 per cent share of the domestic market is far greater than its 26 per cent share of the international market, any switch from domestic to international travel weakens Qantas.

…The business response to any of these movements in the medium term is to cut capacity. Instead, management mistakenly decided to expand capacity to keep pace with Virgin.

…Since January 2007, Jetstar domestic capacity has grown on average by around 10 per cent per annum… I estimate every 10 per cent increase in Jetstar capacity reduces Qantas yields by between 1 and 3 per cent.

…Qantas management and the board must also take some responsibility, including that associated with letting the impressive John Borghetti slip through their fingers.