An interesting counter-intuitive argument today from Mac Bank on iron ore for next year:
On our current forecasts, we have more iron ore supply coming to market next year than demand. Given this new supply is generally low cost, the implication is that some existing, higher cost, suppliers will be displaced. Based on the current way of thinking, Chinese mines dominate the top end of the cost curve so they are the most likely to be displaced (hence the drop in required domestic iron ore from ~280mtpa in 1H14 to ~230-240mtpa in 2H14). As we move down the

Chinese cost curve, our price assumptions also drop.

However, an environment where blast furnace capacity utilisation is high and mills are chasing cleaner, more productive fines may force us to reconsider what ores get displaced as more supply comes to market.

Although expensive to produce, Chinese domestic iron ore concentrates are generally of quite high quality – typical grades are 64%-66% Fe, impurities are relatively low and they pelletise well.

Meanwhile, the mills desire for low grade iron ores over the last two years has brought some very questionable ores into the market, such as the low nickel containing, 50% Fe laterite ores from the

Philippines of which we estimate China is currently consuming around 1mt per month in carbon steel production. Should mills become more focussed on higher quality raw materials, this laterite ore as well as some of the high sulphur ores from Mexico amongst others could start to look pretty marginal once more Australian fines are available. There could also be pressure on material from Goa – should the Indian government allow exports to resume in 2014 – as this ore averages just 53% Fe. We currently have a 12mt increase in Indian shipments in the model for 2014, however this may not materialise if there is no appetite for the product at Chinese mills.
Instead of seeing Chinese domestic producers being displaced as new seaborne suppliers come to market, we could instead see bench mark iron ore prices holding at a level that still incentivises high volumes of domestic production. Prices would still be lower than over the first half of the year as there will be more supply in the market but in this scenario, price spreads between lower and higher grade iron ores could act to keep more domestic production on line while cutting into the cost of production of some of the lower grade ores and forcing them out of the market. In this case, we should be removing volumes from the India and "others" lines in the iron ore supply model, rather than the domestic concentrate line.

Key risks to the view

At the current time we are more confident in our views of the first of 2014 than in the displacement story for the second half. However for either view to hold, a number of conditions need to be met.

First, steel demand has to grow in line with our expectations – should growth rates come in below our forecasts than capacity utilisation rates may not be high enough for our theory to play out (obviously, should demand beat our forecasts then the scenarios outlined become even more likely).
Secondly, environmental restrictions will need to remain in place in order to keep blast furnace capacity utilisation rates in the remaining fleet tight enough to drive Fe unit premiums higher. While we don't doubt the government's desire to tackle pollution issues (especially when there is the added bonus of tightening capacity utilisation), enforcement may become harder should profit margins improve in the steel sector.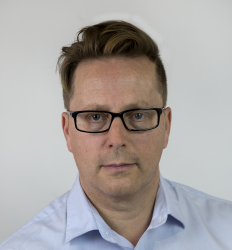 Latest posts by David Llewellyn-Smith
(see all)