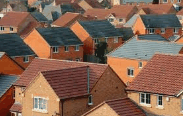 For years I have argued that the UK operates world's worst practice when it comes to housing policy.
A key tenet of the UK's housing malaise is the highly restrictive UK planning system, which has severely limited land supply and forced-up the cost of housing – benefiting those that already own their homes but punishing those trying to get on the housing ladder. These planning restrictions come in a number of forms.
First, greenbelts have been established around UK cities, which have excluded large swathes of agricultural land from urban development (see below graphic).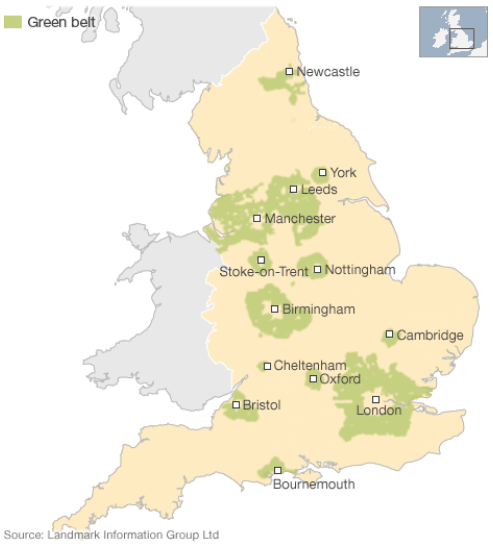 In the 1990s, the Central Government also tightened land supply even further by explicitly requiring that 60% of all new land for housing must be brownfield land – i.e. land which has already been developed for some other purpose.
The centralised fiscal system in the UK has also created a major road block to the provision of housing. Local authorities – which are the primary decision makers on development and have statutory obligations to provide services for new houses – receive very little revenue from increased population and housing. As such, these local authorities tend to be biased against development, which limits the provision of housing and related-infrastructure.
Combined, these regulatory constraints on new housing construction have meant that housing supply in the UK has been incapable of responding quickly and efficiently to changes in demand, thus placing upward pressure on prices and creating expectations of future capital growth.
It has also meant that UK homes are amongst the smallest in Europe, caused primarily by decades of strangulating urban land supply and escalating land costs (see below table from the London School of Economics):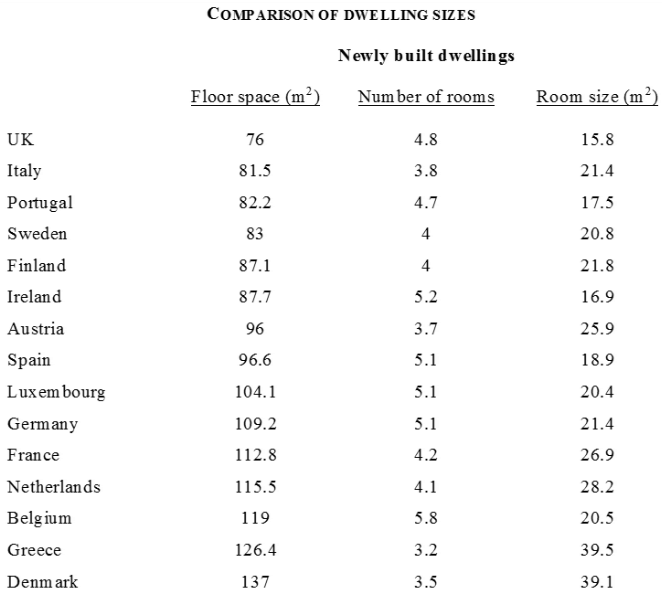 Now, the UK Telegraph has published an article citing research by the National Housing Federation and Oxford Economics, which claims that UK homes will become out of reach for an "entire generation", caused mainly by the constipation in housing supply:
Soaring house prices will leave home ownership permanently out of reach for an entire generation by the end of the decade unless action is taken to build more homes, it has been claimed.
The National Housing Federation (NHF) said house prices were on course to soar by 35pc over the next seven years… "With house prices set to rocket … an entire generation will be locked out of home ownership forever and be forced to rent for life," the report said…

David Orr, NHF chief executive, said the lowest peacetime levels of housebuilding on record meant some parts of England were near crisis point. A lack of affordable housing had put a "brake on economic growth", said Mr Orr, with businesses unable to expand because workers could not afford to live in areas where economic opportunities were highest, such as London and Cambridge…

"We know that the nation is heading towards a population of 70m, but at the moment we're building the same number of new homes as we did in the 1920s, when the population of the country was about half what iut will be in 2030," he said.

"Successive governments have failed to provide the investment needed to generate the housing supply the nation needs, and all of the problems we see now – very high rents, very high house prices, the ratio between people's incomes and the cost of buying a new home – all of these things are going to get worse unless we tackle the fundamental ussue at the centre of this. We have to build more homes"…

"We get trapped into the conversations about how we can make it easier for some people to access the scarce supply, the answer is we need to build more homes."
There is the myth that the UK is 'running out of land'. However, the BBC has debunked this claim, showing that only a tiny proportion of the UK is urbanised:
The urban landscape accounts for 10.6% of England, 1.9% of Scotland, 3.6% of Northern Ireland and 4.1% of Wales.

Put another way, that means almost 93% of the UK is not urban. But even that isn't the end of the story because urban is not the same as built on.

In urban England, for example, the researchers found that just over half the land (54%) in our towns and cities is greenspace – parks, allotments, sports pitches and so on.

Furthermore, domestic gardens account for another 18% of urban land use; rivers, canals, lakes and reservoirs an additional 6.6%.

Their conclusion?

In England, "78.6% of urban areas is designated as natural rather than built". Since urban only covers a tenth of the country, this means that the proportion of England's landscape which is built on is… 2.7%.
In short, it is government regulation that is primarily to blame for the UK's sky-high land/house prices and declining home ownership. If they allowed more open competition between land holders and developers, land prices would be much lower and homes would be far more affordable. It's as simple at that.
There are obvious lessons here for Australia, which has adopted many aspects of the UK's dysfunctional planning system.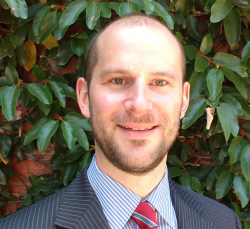 Latest posts by Unconventional Economist
(see all)