ABC's 7.30 Report last night screened an interesting segment on the increased foreign buying of Australian residential real estate.
Chief executive of McGrath Estate Agents, John McGrath, describes foreign interest as "unprecedented" and the biggest surge in buying in his 30 years in real estate, claiming that "in some suburbs 90% of new product will sell to Chinese buyers".
Others are not so enthused, with buyers agent Patrick Bright claiming that Australia is "selling the farm or the city", which is pushing-up the cost for first home buyers. Finance analyst Martin North agrees, although he believes foreigners are only one part of the problem:
"First home buyers find they can't afford to buy because prices are too high".

"Also when you attend an auction you discover that investors from overseas, local investors and baby boomers are all also trying to buy the same property."
In my view, the best way to counter concerns around foreign investment is to abandon the urban consolidation policies pursued by Australia's state governments, which are incompatible with Australia's high-growth population policy, act to force-up land prices, and worsen housing affordability. Rather, land supply should be deregulated – or at least significantly increased – along with the implementation of "right to build" laws that give land owners the express right to develop their land (subject to minimum performance standards) unless there is a genuine environmental/social reason not to do so.
With genuine competition between land owners and developers, lower land prices, and an associated boost to the supply of affordable housing, concerns around foreign investment will dissipate, since domestic buyers will no longer feel shut-out and won't be in search of a scapegoat. But as long as Australia's governments continue to pump demand and choke supply, some buyers will continue to miss-out, and foreign investment will remain a hot issue.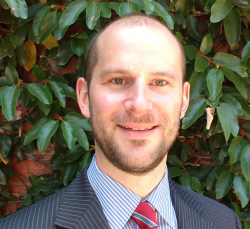 Latest posts by Leith van Onselen
(see all)