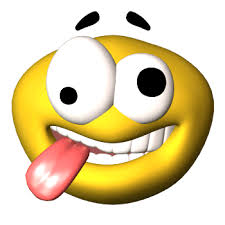 John Roskam of The Institute of Public Affairs appears today at the AFR to defend Republican maneuvres in the US and ideological politics in general:
It says a great deal about modern-day democracy in Australia and America that some politicians now think they can insult another politician by calling them "ideological". Last week, when Education Minister Christopher Pyne said he would review university funding in Australia, Labor's spokesman, Kim Carr, claimed it was "an ideologically driven exercise in trying to reshape the university system to their [the Coalition's] liking".

On Tuesday in Washington, President Barack Obama accused the Republicans of wanting to shut down the US federal government as part of their "ideological crusade" against his health policies.

…There's nothing complicated or sinister about the definition of ideology. According to the Oxford Dictionary, an ideology is simply the set of ideas which forms the basis of an economic or political theory. Those ideas can be good or bad.

…To accuse someone of being ideological is to present them as out of touch from the day-to-day concerns of normal people. An ideologue is also seen as being outside of the prevailing consensus. The reason that politicians on the left are so fearful of ideologues on the right is precisely because policy orthodoxy both in Australia and the US is on the centre-left. It's a strange situation indeed. On the one hand we're told that our politicians lack ideas and vision, yet as soon as a politician does reveal a philosophical position they're attacked for being ideological.
Dare I say it, but this is an ideologically driven argument. To be accused of being "ideological" in public discourse is not to imply that you are "out-of-touch" or outside of any "consensus". It implies only that your arguments are driven by a closed system of logic that prohibits compromise with broader reason.
Roskam's argument is, ironically, an example. Politics in Australia and the United States is not made from "centre Left" terrain. It's made from centre-Right terrain or perhaps the "centre". That is why both political parties largely exist in an economic endeavour of improving productivity, competing in a global economy, and light touch regulation. Sure it has wound back in the past few years. But the peculiar shift has been towards private interests having an unhealthy influence over the national debate and public policy. That's not socialism, it's plutocracy. But to Roskam, stuck out on a Libertarian limb, all public policy or spending marks you out as a Lefty.
The same is the case for the Republicans in the US. Crusading against deficits makes plenty of economic sense. So does believing that individuals can innovate and create wealth more effectively than governments. But failing to apply a little pragmatism in terms of the time frame and methods of application only leads to the kind self-destructive cycles we saw in Europe, we're austerity successfully made public debt burdens far larger and shrank the private sector to boot.
Having said that, I agree with Mr Roskam that more ideology would be good for Australian politics. The current centrist convergence reeks of interests-centric pragmatism that will slowly squeeze the life from our standards of living. But the renewed ideology needed is not naked Libertarianism or rampant Austrians, it's a mix of the wisdom of those positions with the insights of Keynes, Schumpeter and Irving Fisher. In other words, non ideological ideology.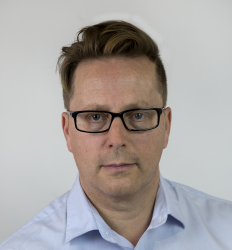 Latest posts by Houses and Holes
(see all)