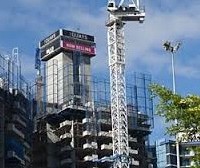 Today's dwelling approvals data for September, released by the ABS, confirmed the ongoing shift towards unit & apartment living, with approvals rising by 32% year-on-year to be well above their long-run average level (see next chart).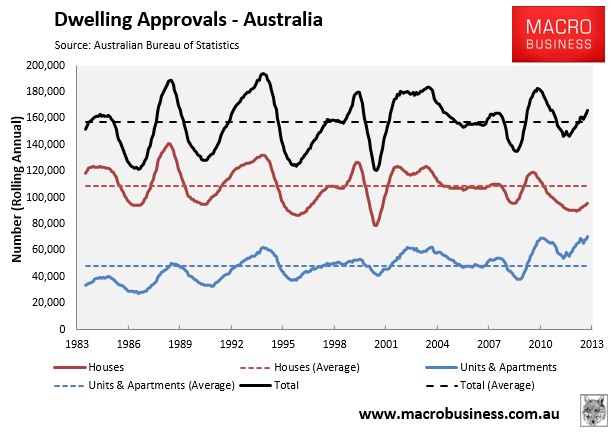 Unit & apartments' share of total dwelling approvals has also risen substantially over the past four years, rising from just 25% of approvals in mid-2009 to 43% currently on a trend basis: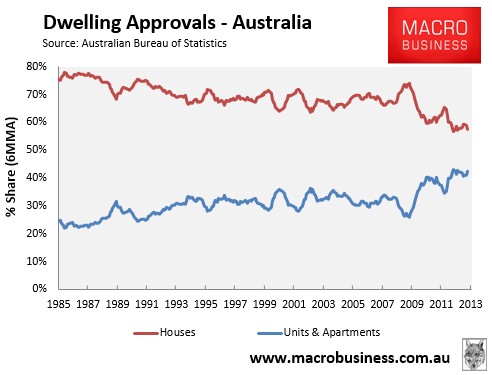 This drive towards units & apartments has been driven by Sydney and Melbourne, where approvals exceed those of detached houses: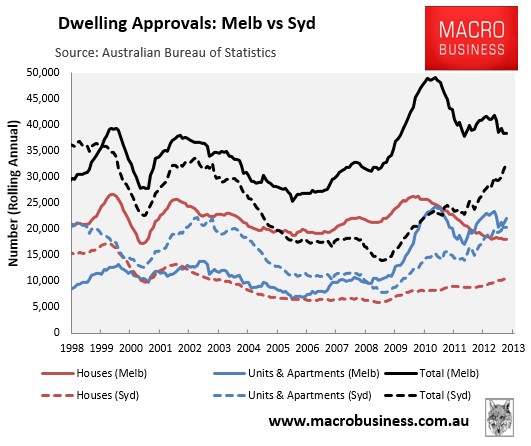 Units & apartments are especially popular in Sydney, where their share of total approvals has risen to a whopping 67%. Melbourne's unit & apartment share is lower at 53%, although it has risen inexorably over the past 8 years: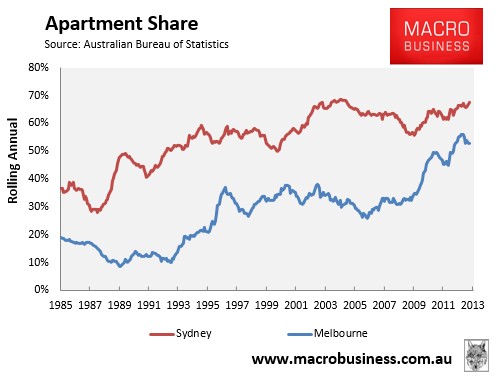 Some would argue that the shift towards units & apartments reflects buyers' growing preference to live in the inner city and close to amenities. While this factor no doubt plays a part, the trend towards unit & apartment living is equally likely to have been driven by state governments' urban consolidation policies, which have effectively restricted development on the fringe and forced-up overall land/housing prices, making unit & apartment living relatively more attractive than detached housing from an affordability perspective.
Indeed, it is important to note that while the share of unit & apartment approvals have risen, the rate of unit & apartment construction relative to population has barely budged in 30-years: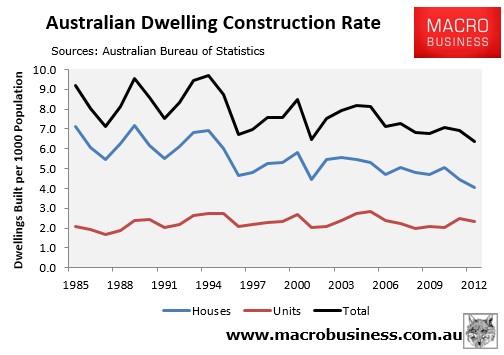 So in effect, the rate of unit & apartment construction has merely held firm while detached housing construction has fallen by the wayside – a victim of escalating land prices and tighter planning.