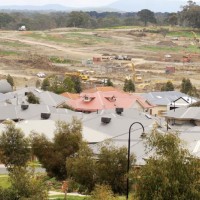 Melbourne's population is booming. Since the beginning of 2000, the city's population grew by a whopping 27%, or more than 900,000 people. If growth continues at that pace – 2% per annum – then Melbourne's population would surpass 5 million by 2025, overtake Sydney by 2037, and hit 8 million by 2049.
With Melbourne's population expanding at such a rapid rate, it has no choice to expand its urban footprint as well as grow upwards. Yet for some reason, the Victorian Government seems intent on thwarting further urban expansion ("sprawl") by tightening the city's urban growth boundary. From the Age:
A 40-year vision for Melbourne expected to be released this week will outline four employment clusters at La Trobe University, Parkville, Monash Clayton and Sunshine and moves to reduce urban sprawl with tighter urban boundaries.

A draft of the Napthine government's long-awaited metropolitan planning strategy is tipped to be released on Wednesday outlining key housing and employment growth areas, transport priorities and a vision for Melbourne as it races towards 5 million people.

The blueprint is the government's strategic replacement for the former Labor government's Melbourne 2030 plan and will be the launch pad for its infrastructure priorities heading into the 2014 state election. The draft is expected to expand on a vision in the earlier discussion paper for a "20-minute city" with jobs, services and recreational attractions within 20 minutes of home.
While precise details are sketchy at this stage, any move to tighten Melbourne's growth boundary amid rapidly growing population is destined to fail. We have already seen how this experiment works in Auckland, New Zealand. There, a very tight urban growth boundary (the "Metropolitan Urban Limit" or MUL) has been in place for well over a decade, strangling urban land supply. Auckland now has one of the densest populations in the Anglosphere (see next chart), ridiculously unaffordable housing (median house price of around $650,000), and severe congestion problems.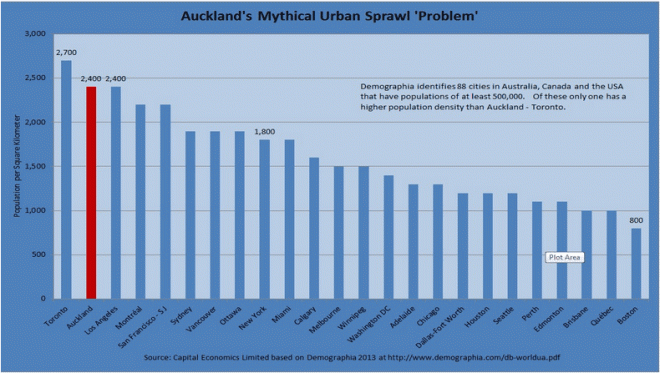 Put simply, despite its relatively small population (circa 1.5 million), the hope of a "20 minute city" in Auckland is nothing more than a pipe dream due to crippling congestion brought about (in part) by jamming too many people into too small an area. How the Victorian Government believes that Melbourne – a city almost three times the population of Auckland – can achieve such a goal via forced urban consolidation is delusional at best.
Should the Victorian Government succeed in tightening Melbourne's urban growth boundary, the result is likely to be skyrocketing urban land values, deteriorating housing affordability (despite shrinking home sizes), and worsening levels of congestion. Those lucky enough to be pre-existing land holders will benefit from the rising wealth brought about from higher values, whereas those yet to enter the market (and future generations) will suffer immensely. The overall Melbourne economy would likely also lose competitiveness as escalating land costs feed into the costs of production.
Expecting to achieve a more liveable city by restricting the urban footprint at the same time as Melbourne's population surges towards 5 million and beyond is a contradiction in terms and is mutually exclusive. The plan, therefore, needs to be abandoned.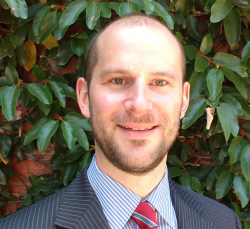 Latest posts by Unconventional Economist
(see all)