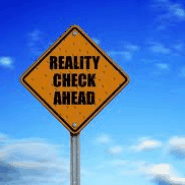 Yesterday, Prime Minister Kevin Rudd attempted to highlight the Government's economic credentials by stating that Australia's economy had grown by a solid 15% since Labor was elected in late-2007:
"As of this year, since we came to office in 2007, the Australian economy is 15 per cent bigger than it was," he said.

"I draw to your attention the fact that the British economy has shrunk 3 per cent over that time.

"Therefore, the economic credentials of this nation run by this Government over this period of time are strong."
Factually, Prime Minister Rudd is correct. Australian GDP is indeed 15% bigger than it was when the ALP were elected. It's growth has also exceeded most other advanced economies, due largely to Australia being a chief beneficiary of the China-led mining boom.
While Australia's economic growth has indeed been exemplary when compared against most other nations, the 15% growth rate quoted by Prime Minister Rudd does also flatter Australia's economic performance.
Since the mid-2000s, Australia's rate of population growth has surged, from an average annual rate of 1.3% in the five years to December 2007 to 1.7% in the five years to December 2012 (see next chart).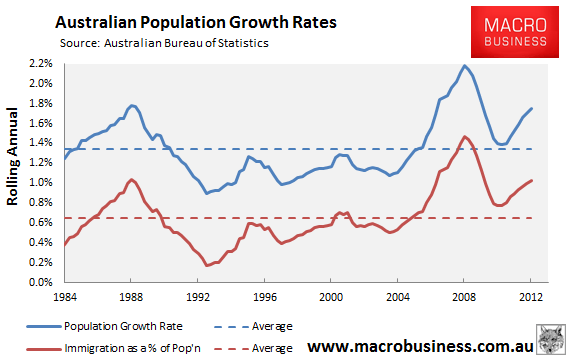 Due to this stronger population growth, the rate of GDP growth per capita has been sluggish since the Rudd Government was elected, growing by only 4.5% over that time period (the vertical black line below represents the Rudd Government's 2007 election victory):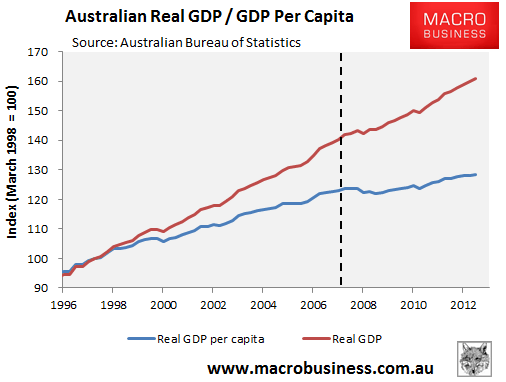 Australia's recovery from the Global Financial Crisis (GFC) slowdown has also been weaker than the past three recessions, when measured on a per capita basis. According to the ABS' trend measure, Australia's GDP per capita is only 3.8% above its pre-GFC level (June 2008). This rate of recovery is well below that of the mid-1970s, early-1980s, and early-1990s recessions at the same point in the cycle (see next chart).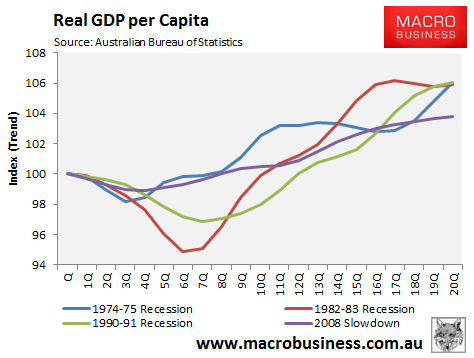 However, a big saving grace this time around is that per capita national disposable income (NDI) growth has been relatively strong, due to the rise in commodity prices and Australia's terms-of-trade, which has more than offset the weakness in per capita GDP (see next chart – note the ABS does not provide data for the 1970s and 1980s recessions). The downside, of course, is that any downward shift in commodity prices going forward will detract from national income.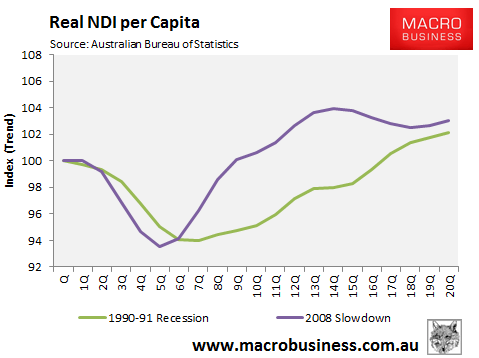 Despite the recent weak rate of growth in GDP per capita, Australia has still managed to outperform most other developed nations, whose per capita GDP has outright contracted in the years following the GFC (see next chart).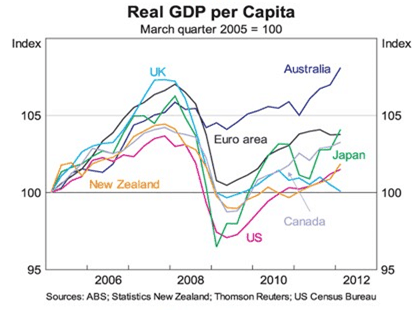 In this regard, Australia is still the "lucky country" even if measured only against other's poor fortune.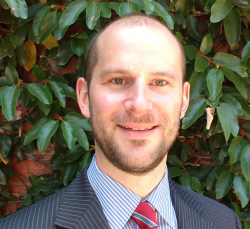 Latest posts by Unconventional Economist
(see all)