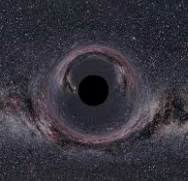 It seems the obligatory "Labor Black Hole" that many were expecting after the Coalition took office has gone AWOL, with the underlying cash deficit coming in better than expected at $18.8 billion in the year ended 30 June 2013, versus the May forecast of $19.4 billion.
Of course, the slightly better result has not stopped the Coalition from political point scoring, continuing to lambast the former Government for their 'reckless spending':
Finance Minister Mathias Cormann said Friday's figures confirmed the "deteriorating state of the budget".

He said Labor had inherited a strong budget and debt position from the Howard coalition government in 2007.

"The Labor party has consistently blamed the global financial crisis for their failure to achieve budget surpluses," Senator Cormann said.

"But the promises made (in the 2012/13 budget) were all made after the global financial crisis."
Such comments seem curious in light of the recently muted plan by the Coalition to launch a large-scale stimulus package of its own in a bid to offset the hit to growth and employment as the once-in-a-century mining investment boom unwinds:
The incoming Abbott government is preparing an about-face on the ­economy, looking to quickly boost infrastructure spending to stave off a post-mining boom slowdown that is set to push up unemployment.

Treasury briefings this week with the new government emphasised the risks to economic growth and suggested the growing gap in capital investment following the peak of the resources boom is more dramatic than the Coalition expected…

"We are going to have to spend some money because the gap in capital investment with the end of the mining boom is far more dramatic than expected" [one source said]…
While the shift in position by the Coalition on budget deficits is sensible policy, it does open itself up to claims of hypocrisy in the likely event that the Federal Budget deteriorates under its watch.