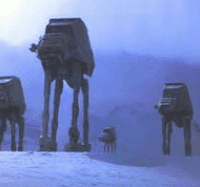 Back in April, I wrote how Ireland's housing crash, whereby values had fallen by over 50% peak-to-trough, was reportedly the biggest property crash on record, wiping-out an estimated  €257bn inequity (see below chart).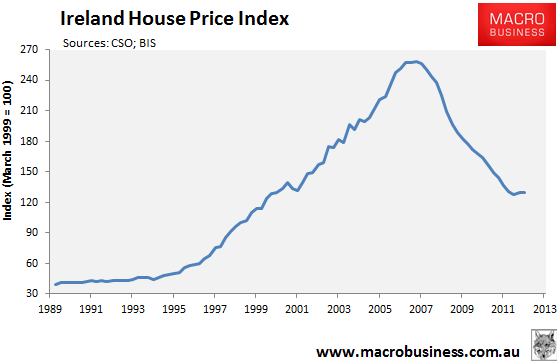 Finally, after six years of pain, reports are now emerging of a pronounced pick-up in housing activity and prices in Dublin – albeit from a low base – suggesting the Irish housing market might finally be on the road to recovery. From Reuters:
While prices began to rise again annually in June, some urban pockets are driving the recovery, with properties in Dublin being sold for 8 percent more than a year ago and higher still in affluent areas where 30-somethings outbid one another.

Having built the wrong stock in the wrong places during the boom – huge apartment complexes and out of town housing estates – there is now a big lack of supply in the capital and need for a battered construction sector to take the heat out of prices that some estate agents say are rising by 1 percent a month.

"There's an element of craziness creeping back into it where people are getting frantic," said Scott, a 37-year-old father of two young children, after wading through the crowds to view a four-bedroom, semi-detached house in leafy south county Dublin.

"Friends of mine have bought and gotten into bidding wars. It feels like the olden days; it's kind of wrong."

It is families like Scott's, among the 305,000 households living in rented accommodation – twice more than five years ago – that are primarily behind the surge in demand, having waited patiently for prices to find a floor.

But the dearth of supply means the level of transactions has barely risen, and with cash buyers snapping up every second home, only one in every two mortgages approved are being drawn down, keeping Ireland's stricken banks from reaping the benefits…

The CEO of building and home improvement supplier Grafton, however, said it was time to start building again now the "green seeds" of recovery were sprouting.

There are some signs of life among smaller players, too, according to estate agents who have begun to field inquiries into Greenfield sites for the first time since the crash.

"Developers have suddenly realised that there is a shortage of good quality houses in certain areas, so there has been a very strong focus on people looking for development land," said Michael Grehan, head of residential property at estate agents Sherry FitzGerald.
Clearly, it's only early days, and the Irish economy remains in recession. But at least its housing market looks to have bottomed, which augers well for a recovery.
Leith van Onselen is Chief Economist at the MB Fund and MB Super. Leith has previously worked at the Australian Treasury, Victorian Treasury and Goldman Sachs.
Latest posts by Unconventional Economist (see all)