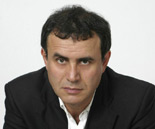 Nouriel Roubini recommends going long equities:
The steady anemic global recovery led by the United States means investors ought to overweight U.S. equities, Nouriel Roubini, the New York University economics professor known as "Dr. Doom" because of his dire predictions ahead the market crash of 2008.

"You probably want to be underweight in bonds, and overweight in equities, mainly in the U.S.," Roubini told attendees at the one-day conference in New York. "Higher interest rates will be a negative for commodities prices."

Most commodities in the next year will be lower rather than higher.

For his part, Roubini sees gold prices headed down to $1,300 a troy ounce at the end of this year and $1,000 at the end of 2014, vs. a cycle high of around $1,900 in late 2011.
The last time Roubini made a big call on equities was during the hated rally of 2009/10 when doubted it throughout and was dead wrong. I suspect he'll be wrong again this time too. If he's right and the taper proceeds then bonds have further to sell off and the equity risk premium will contract suppressing the price of equity. If the economy weakens on the taper and it goes ahead anyway then earnings are going to fall as well. If the taper doesn't go ahead owing to economic weakness then it'll still be hovering uncomfortably above any subsequent rally in price.
If you believe in taper then equity and/or bond shorts are a better play. If you don't then gold is not going to fall. I personally think we're entering a very frustrating period for markets. Equities easy money has been made in this cycle.
For Australian investors it's a bit different. The taper will drive down the Australian dollar and give the local market a shot at its projected 13% earnings growth, largely via miners. But if it doesn't come, as Credit Suisse points out today, you can forget that:
A stronger Australian dollar looks set to challenge hopes of a boost to corporate earnings growth this year.

In July and August, the market consensus view on company earnings for the 2014 financial year stood at 13 per cent earnings per share (EPS) growth, largely on the assumption that cost cutting, lower borrowing costs, a better global environment and a weaker currency would benefit the corporate landscape.

But EPS projections may soon need to be revised in light of the US Federal Reserve's decision to maintain its $US85 billion a month bond-buying program, which is once again encouraging investors into the local currency.

Credit Suisse equity strategist Damien Boey maintains that 13 per cent EPS growth won't eventuate.

"I don't think that market EPS growth of 13 per cent will be met over the next year. Untimely AUD/USD appreciation may contribute to a downside surprise – but really, the issue is that global confidence is now getting a thorough shake from the Fed's non-tapering. If global confidence weakens, this could have a dramatic impact on Australian sentiment, spending and earnings," he said.
The one thing I do agree with is commodities will fall irrespective and that will eventually pull down the dollar, whether via the terms of trade shock, housing bust or both.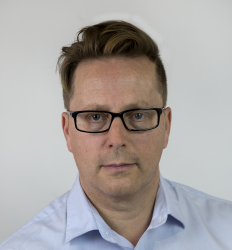 Latest posts by Houses and Holes
(see all)