Get-up recently created the above ad campaign against the blatant bias shown by the Murdoch print media against the incumbent Labor Government.  The ad campaign, which was intended to run on the major television networks, urges viewers to make up their own minds this election and not be swayed by the propoganda shown by the Murdoch papers, particularly the Daily Telegraph and Courier Mail.
Unfortunately, the major television networks have refused to run the campaign because it is "distasteful" and directly criticises Murdoch. From Get-up:
…the TV networks are refusing to put GetUp members' ad on the air. Channel 7 refused outright on the grounds that it was "distasteful", while Channel Ten and Channel Nine have told us directly that they won't continue running the ad because it criticises Rupert Murdoch.

And in a really bizarre twist of events, Channel 9 withdrew the approved ad from broadcast after having accepted payment for the ad spots, and haven't confirmed they'll refund the money.

They're giving Murdoch a free pass while censoring our free speech.
Thankfully, due to the internet, the ad campaign has been given new life. It has received 266,000 views on YouTube over the past week, highlighting the power of the internet in breaking down existing power structures, increasing competition, and facilitation the dissemination of information, despite the protectionist stance of "the gatekeepers".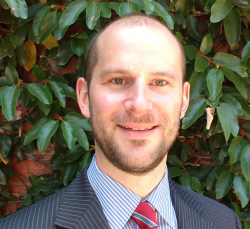 Latest posts by Unconventional Economist
(see all)