In the wake of APRA's warning to banks not to lower lending standards, and the increased speculation that Australia's financial regulators might follow New Zealand in adopting macro-prudential controls on higher risk mortgage lending, the head of the Australian Bankers' Association (ABA) – lobby group for the banking sector – has come out warning against imposing mortgage limits, since they would push first home buyers (FHBs) out of the market. From last night's ABC's The Business (video above):
"We need to make sure that we don't put in place any measures that are unnessessary, that actually make it difficult for some people to get mortgages. The sorts of loans that APRA has raised concern about are exactly the sorts of loans that FHBs need to be able to get into the market".
Data released late last month by APRA showed that high risk mortgage lending is on the rise in Australia. In particular, loans of greater than 90% loan-to-value ratio (LVR) have risen from 10% of total issuance in 2011 to around 13.5% currently, with loans above 80% LVR now accounting for around 33% of the total. To add insult to injury, a whopping 39% of new home loans issued by banks over the June quarter were interest-only.
While such types of lending may not pose a problem while the economy remains sound and interest rates low, they significantly raise the probability of financial instability in the event that interest rates were to ever rise or the economy deteriorate as the mining boom unwinds. Accordingly, it is in Australia's best interest, and the interests of FHBs, to move now to curb higher risk mortgage lending and house price growth via macro-prudential controls. The RBA's own extensive research has shown macro-prudential policies to be effective in mitigating the credit/housing cycle, as has research from the Reserve Bank of New Zealand (RBNZ).
There's also another reason to favour macro-prudential controls on mortgage lending. It would not be drawing too long a bow to suggest that governments of all persuasions have abrogated their responsibilities for housing policy to the RBA – allowing affordability concerns to be addressed via continuous lowering of interest rates, rather than addressing the underlying causes of poor affordability through supply-side and taxation reform.
Implementing macro-prudential controls on mortgage lending, along with jawboning by the RBA on the need for structural housing reform, would force governments to take responsibility for housing and address the problems head-on via policy reform.
New Zealand has taken such actions. The RBNZ has lowered its credit support, forcing both sides of politics to commit to housing policy reform. Australia needs to do likewise.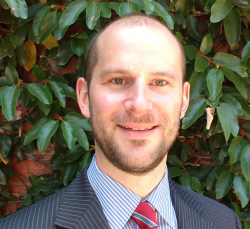 Latest posts by Unconventional Economist
(see all)