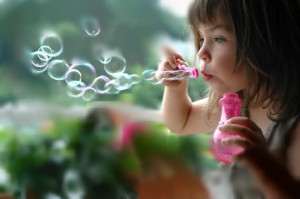 Back in October, the Reserve Bank of Australia's (RBA) Head of Financial Stability, Luci Ellis, gave a speech in which she played down the need for macroprudential policy tools in Australia, such as loan-to-valuation (LTV) ratio limits, loan serviceability limits, and the like.
In the speech, Dr Ellis made the spurious claim that binding limits to LTV ratios would be ineffective, as they would only effect first-time buyers (since trading-up buyers typically have significant equity), therefore "most buyers would be little affected". As such, Dr Ellis claims that LTV limits "would not prevent boom-bust cycles in housing prices".
Today, the RBA has released a series of papers from the Property Markets and Financial Stability Conference, which was joint conference between the RBA and the Bank for International Settlements (BIS) held on 20-21 August 2012. One of the papers, entitled Taming the Real Estate Beast: The Effects of Monetary and Macroprudential Policies on Housing Prices and Credit, is provided below and contradicts directly Dr Ellis' views on the effectiveness of macroprudential tools on mitigating housing boom and bust cycles.
The paper examines macroprudential policy actions by in 57 economies taken over the past 30 years, and combines this data with time series on housing prices, rent, housing credit and interest rates gives to provide a detailed picture of the key macroeconomic, institutional, monetary, and regulatory factors affecting housing markets globally.
According to the paper (my emphasis):
The results establish a link between interest rates and macroprudential policy actions and subsequent fluctuations in real housing prices and real housing credit. Higher short-term interest rates tend to slow housing price appreciation and housing credit growth, although the magnitude of the effect is modest. Actions categorised as prudential measures (maximum LTV and DSTI ratios, provisioning requirements, real estate exposure limits and risk weights) are consistently jointly significant in our regressions. Decreases in the maximum LTV ratio are associated with reductions in the growth rate of housing prices. Similarly, reductions in the maximum DSTI ratio and increases in provisioning requirements are associated with reductions in the growth rate of real housing credit. We were unable to find any consistent relationship between changes in non-interest rate monetary policy measures and either housing price or credit growth, however. Taken together, our results suggest that certain types of macroprudential policies can be effective tools for stabilising housing price and credit cycles. This is good news for central banks seeking additional flexibility in their pursuit of macroeconomic and financial stability objective.
QED.
Twitter: Leith van Onselen. He is the Chief Economist of Macro Investor, Australia's independent investment newsletter covering trades, stocks, property and yield. Click for a free 21 day trial.
Taming the Real Estate Beast via Macroprudential Tools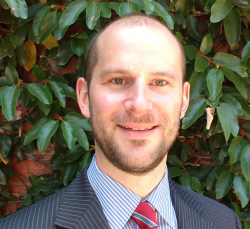 Latest posts by Leith van Onselen
(see all)