China's ghost cities, the most famous of which is Ordos in inner Mongolia, have regularly been cited as a prime example of China's unsustainable construction-led economy.
In 2009, AlJazeera posted an explosive video showcasing Ordos' ghost apartments and frenetic pace of construction, which exemplified the "build it and they will come" approach that has underpinned the Chinese economy. AlJazeera provided a follow-up in 2011, which was equally revealing.
Then Business Insider posted a slideshow of China's empty cities, headlined by Ordos.
And in late 2011, a video from NTD Television showed how Ordos' home prices were crashing, having fallen by almost one-third. Meanwhile, construction had finally ground to a halt, leaving many construction workers unemployed.
Then last year, a video from the Atlantic  followed a group of skaters through Ordos, showing a city that appeared almost completely empty three years after Aljazeera's first ground-breaking report.
And who can forget 60 Minutes' explosive video earlier this year showcasing China's ghost cities.
These kind of malinvestments – projects that cost billions of dollars but provide little economic return – have the potential to become a millstone for China's banks and economy going forward, subtracting from its growth potential.
With the real estate market accounting for around 10% of China's GDP growth, and affecting many related industries, there remains the ever-present risk that construction and sales could ultimately grind to a halt, crimping local government land sale receipts and dragging China into a sharp recession.
Two years ago, SBS Dateline visited China's ghost cities and towns, producing an eye-opening report highlighting the above concerns. Earlier this week, Dateline screened a follow-up to their earlier report (above), returning to China to see whether the situation had changed.
In the report, Dateline's Adrian Brown tours Tianducheng – the Paris replica, the South China Mall, and Kangbashi in Ordos – China's most famous ghost city – and shows that they are all still empty. And yet more new cities are under construction.
Tom Miller, a Chinese urbanisation expert, also notes in the video that Chinese officials "basically draw a circle on a map and they build it, and then they expect people to go and move in", with officials effectively gambling that cities that are empty now will fill up later, as China's urbanisation rolls on.
While watching the video, consider how much of Australia's iron ore and coking coal has gone into the construction of such projects, and what would happen to commodity prices in the event that construction across China slowed.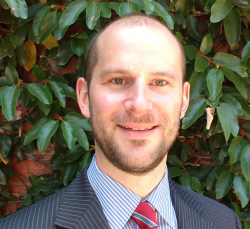 Latest posts by Unconventional Economist
(see all)