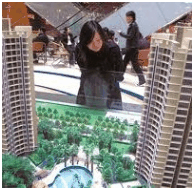 You have gotta love the hypocrisy of Australia's politicians.
Back in 2008-09, as the Global Financial Crisis beckoned, then Prime Minister Kevin Rudd relaxed the foreign ownership rules on Australian property, allowing foreigners to purchase pre-existing homes without restriction. When combined with the slashing of interest rates by the Reserve Bank to near record lows, and the huge fiscal stimulus thrown at first home buyers, this extra demand caused a massive blow-off in Australian house prices, which surged by over 20% in the five quarters to June 2010, before stricter foreign ownership controls were reintroduced after intense public pressure.
Now Prime Minister Rudd is arguing for a crackdown on foreign ownership of Australian land. From The Australian:
KEVIN Rudd has fuelled the debate over foreign ownership in a pitch to regional Australia that includes dramatic tightening of restrictions on overseas investors buying agricultural land…

Mr Rudd's pitch on foreign investment came as he seeks to win crucial seats in Queensland, where preferences from Bob Katter's anti-foreign investment party are likely to play a crucial role in deciding key seats.

The Prime Minister said he was "a bit anxious about simply an open-slather approach" to the purchase by foreign companies of agricultural land…

"I think when it comes to rural land, we need to adopt a more cautious approach," Mr Rudd said…

There has been an outbreak of populism on foreign investment in the election as Labor talks tough on foreign control to outflank the Nationals and the anti-foreigner sentiments of Katter's Australian Party.

Agriculture Minister Joel Fitzgibbon has promised to tackle foreign ownership of agricultural land by conducting a stocktake of foreign ownership and introducing a register of foreign owned farm land by July, starting with existing properties.

The shift in the Prime Minister's rhetoric on foreign investment comes after pressure from the Nationals forced a shift in Coalition policy to increase the FIRB's scrutiny of overseas bids…

"I'm not quite as free market as Tony on this stuff," the Prime Minister said.
So, it was fine for foreigners to bid-up the price of pre-existing homes in 2008-09, pushing home ownership further out of reach of younger Australians, but it is not fine for foreigners to buy-up Australia's abundant rural land.
Go figure.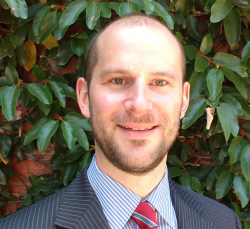 Latest posts by Unconventional Economist
(see all)