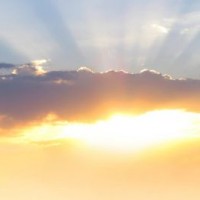 Taper talk was the big thing overnight with Charles Evans from the Chicago Fed putting it back on the table as early as September to some traders minds although I think based on what he said it is more likely to be a Dectaper rather than a Septaper.
Stocks didn't like this message and given there was nothing else to focus on they fell universally around overnight markets with stocks pretty much everywhere coming under selling pressure. At the close the Dow was down -93 pts or -0.6%, the Nasdaq fell -0.73% and S&P 500 fell 10 or 0.59% to 1,697). I
The data in Europe certainly surprised to the topside but also put pressure on stocks with data in the big economies ok. UK Industrial Production (+1.1% mom v 0.7% expected), Italian GDP (-0.2% v -0.4% expected), German Factory orders (+3.8% v 1% expected) and the Redbook index in the US (+1%) all performing much better than expected. SO at the close in n Europe it was also a sea of red with the FTSE (-0.24%), DAX (-1.17%), CAC (0.42%), FTSEMIB (-0.44%) and the IBEX35 (-0.36%) all lower.
On global forex markets there were some decent moves in the past 24 hours. The Aussie (+0.65% at 0.8987) was higher as expected on the back of the RBA move which is really just about positioning. The euro has taken the 1.33 level and sits at 1.3307 (+0.38%), Sterling (1.5350, -0.05%) is down a smidge while the yen inextricably when you think about taper talk has risen with USDJPY (97.71, -0.57%) is under pressure toward the bottom of its range.
Looking specifically at Australia, the Aussie dollar and what I think is a misread of the RBA's intentions is important in the context of the past 48 hours of trade.
The market seems to have focussed on a lack of easing bias which I don't necessarily agree with giventhey needed to tread a fine line during the election campaign but they did do what I thought they would with that quote from last month about the traction of all the easings they have done till now keeping the exact wording that:
The easing in monetary policy over the past 18 months has supported interest-sensitive spending and asset values and further effects can be expected over time.
The NAB, with the benefit of their brilliant NAB Business Survey, still thinks another cut is in the offing and I have to say I am with them.
Looking at the Aussie I've put a rough version of the box we broke down out of last week on the chart above and I wrote earlier this week or late last week that I reckon AUDUSD has to trade 0.9035 to confirm a break back inside the box. Overall however I think we now have a strong case that the low the other day of 0.8846 is the line of downside support and it is solid.
On commodity markets gold was pollaxed falling almost $20 oz to $1,282, crude fell 0.87% to $105.63 Bbl but copper rose a penny to $3.18 lb. The Ags had a quiet night for them given recently volatility with moves 0.5% either side of square.
Data
Kiwi labour and unemployment data, AiG Performance of Construction and lending data in Australia as well as a speech by RBA Assistant Governor Guy Debelle. French trade data, BoE quarterly inflation report, a speech to Parliament by BoE Governor carney and IP in Germany are all out as well. In Canada its the Ivey PMI and building permits while in the US its mortgage aps and consumer credit (debt).
Good Hunting
Twitter: Greg McKenna or you can copy my trading at FXCopy GregMcKenna
Latest posts by Deus Forex Machina
(see all)