The internet and modern technology are wonderful. They allow fast dissemination of information, break down barriers to business and social interaction (this site is a perfect example), and can enhance overall productivity and living standards by lowering costs and raising output.
But there is also a dark side, an example of which is being on-call 24 hours a day to answer work emails and queries. Anyone that has ever been employed by a multinational company will know what I am talking about. You know, those late late night hook-ups or emails from Hong Kong, London, or the United States that are so "important" that they must be answered now, rather than at a less intrusive time, say between 8.30am and 5pm.
Workforce burnout and the 24-hour work cycle is an important often-overlooked subject that received some much needed attention from ABC's The Business last night, which questioned whether working longer than traditional hours and being on-call 24 hours a day is actually good for business, given that it is driving rates of depression upwards and costing business an alledged $10 billion dollars a year. The main cause, according to the segment, is over zealous CEOs and management, who tend to be on massive salaries and work long hours themselves pushing work and high expectations down the line to lower paid employees. It's a "cowboy culture" that is making some workplaces a prison.
One wonders how business ever got along before internet and low-cost telecommunications, when employees worked a standard eight hour work day and actually enjoying their free time.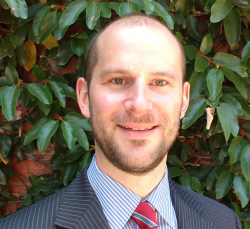 Latest posts by Unconventional Economist
(see all)