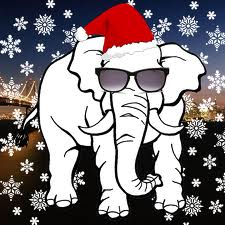 For the past 12 months I have argued that Australia's LNG boom is looking rather like a bubble, built on unrealistic extrapolations of demand, overly cheap finance, wildly inflating costs, a stampede for supply all adding up to wildly inflated asset values and, ultimately, poor returns on bubble pricing. It is now facing off with a giant pin:
JAPAN has ratcheted up its attack on high Australian LNG prices — hailing US shale gas exports as a game changer that could slash prices by up to 30 per cent — and is inviting industry players to Tokyo next month as it looks to break the traditional LNG pricing model and encourage new supply.

An official from the industry ministry said yesterday buying US shale gas was like purchasing from a "supermarket" at true market prices. He said shale gas exports coupled with a coming "boom" in supply had the potential to turn LNG pricing in Asia on its head.

…Success by Japan, the world's biggest LNG buyer, in pushing the changes to the LNG pricing structure could put a severe dent in Australia's national income.

…"The price in the US is $US4. You add liquefication and transport — that's $US3 each — and when in comes to Japan it's going to be $US11 or $US12. That's still 30 per cent cheaper than what we are paying now."

Japan has been buoyed by the Obama administration's decision to issue an export permit for shale gas from the Freeport LNG project in the US.

The Japanese government is confident this will soon be followed by permits for two other projects that Japan is involved in — Cameron and Cove Point — in bringing exports to 15 million tonnes per annum.

"That's going to change the game," Mr Kihara said.

"The first gas priced directly (in proportion to the US Henry Hub price) has already happened. Kansai Electric has already struck a deal with BP Singapore. Also, with US gas exports some utilities have already announced they will purchase by gas-linked pricing. Also, worldwide, there is going to be a boom in production — this will change the entire market situation."
Australia's LNG cost curve shows that a pricing shift anywhere near $11-12 will be calamitous for the Australian LNG boom: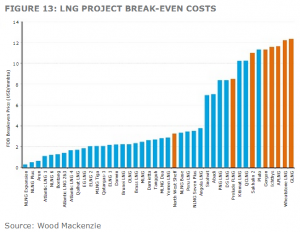 There are mitigating factors. Japan is clearly ramping the rhetoric ahead of its big conference and some significant portion of the LNG underpinning these projects has been forward sold on oil-linked contracts that should hold up. Most have price flexibility provisions but only in the 5-10% range not 30%.
Even so, contracts fall through. Chevron is still, for instance, looking for buyers for the output of Gorgon, which will be finished in early 2015.
Also, the Japanese have a different history to that of the Chinese and iron ore. They have traditionally taken a long term view of the market and have recognised the mutual benefits in exchanging price for security of supply across different commodities.  Having said that, Australia also had a history of behaving honorably in North Asia and not gouging customers, until the past ten years of exuberance.
Another, less reassuring, way of looking at is that the Japanese are very well-informed clients, and would not be embarking on this course lightly.
I don't think we'll see any of the big local projects fall over and, in the very long run US shale gas volumes will likely disappoint expectations, so returns for Australian projects should recover. But in the medium to long term I see pain.
At best we're looking at more sharp terms of trade falls for the nation and deteriorating returns for the hasty companies involved. Expect a great deal more pressure in the form of internal devaluation as managements seek to bail out their rashness, and no new projects as this process plays out.
Fiscal stabilisation mechanism in the form of a big fat mining tax and SWF anyone?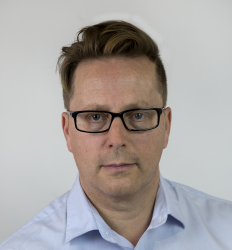 Latest posts by David Llewellyn-Smith
(see all)