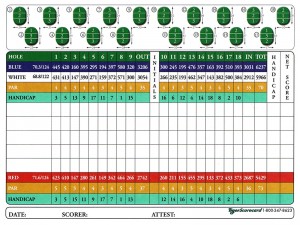 From Deutsche comes a couple of handy production report previews for BHP and Rio:
RIO: 2Q13 Prodn preview – Rio is set to release its 2Q13 operating results today at 3pm. We expect the Pilbara mines and rail to be operating above capacity, and we forecast an 8% increase in production to 62.5Mt. Also, with the 6th car dumper being commissioned in July, we are confident sales will be made up in the 2H. Other highlights should include; higher coal (+7%) and alumina (+15%) production, an update on remedial work at Bingham Canyon and first production and stats from OT. We estimate a 2% lift in Cu Eq production to 1.8Mt. Key production forecasts: Copper: down 17% to 124kt due to the pit wall failure at Bingham Canyon in April. However, we anticipate a stronger 2H now that OT has started exporting concentrate (9/7/2013). Iron ore: +10% with the Pilbara running above capacity and IOC ramping up post the completion of the Phase 2 expansion. Coal: +7% as Clermont ramps up and Hail Creek recovers from wet weather, offsetting lower production in Mozambique with the temporary suspension of the Sena rail line. Alumina: +15% to 2.5Mt with Yarwun and QAL recovering from cyclone Oswald, offsetting lower production from Gove following the shutdown of one of three digestion stages. TiO2: flat at 420kt.

BHP: 4Q13 Prodn preview – To deliver the highest quarterly growth in 2 years. BHPB will report 4Q13 production on Wed 17 July (at ~830 AEST, ~2130 GMT) and we expect a near record 6.7% increase in Cu Eq production. Besides a general recovery from wet weather, we expect a big step up in iron ore production from the Pilbara to a run rate of around 200Mtpa. Petroleum is also expected to post strong growth (+13% to 60.4MMboe), driven by another big kick up in volumes from the Eagle Ford (+26% to 120Mboe/d) and a strong recovery from the conventional fields. The Eagle Ford could surprise. FY13 petroleum guidance of 240Mmboe implies a bigger step up in volumes from the Eagle Ford to c.150kboe/d during the June Q. This is the FY14 target for this field implying the ramp-up could be 6 months early. Key production forecasts. Iron ore: Port Hedland stats indicate that BHPB exported 53Mt of iron ore vs. our forecast 49Mt and guidance of "approaching 200Mtpa". We will be watching the progress of the 35Mtpa Jimblebar mine closely. This mine boosts production to 220Mtpa. Construction should now be over 80% complete implying Jimblebar could be at least 6 months early with first production possibly as soon as Sep Q. Copper: +2% to 312kt as Escondida continues to benefit from higher Cu grade (1.4%) from the Norte pit, and we expect throughput at Antamina to rebound. Met coal: +5%, as Qld assets recover from wet weather and the 4.5Mtpa Daunia mine ramps up after producing first coal in 3Q. Hay Point data indicates sales of 9.7Mt (vs. our 9.5Mt). Energy coal: +14%, as volumes recover from the Hunter. Petroleum: +13%, WA operations to recover from cyclone related downtime and Eagle Ford volumes to increase.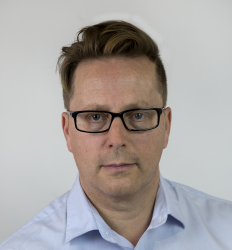 Latest posts by David Llewellyn-Smith
(see all)